The Easton V-Series hockey stick is the 3+ year culmination of an insatiable curiosity, collaboration and courage. It is the ultimate expression for when Easton is at its best...delivering a performance advantage that obsoletes the current paradigm. The new V-Series sticks focus on 3 components: Load, Release and Velocity. The stick features a tuned flex profile to work with your body and store energy below your bottom hand to fully load the shaft and blade for faster release and more velocity.

The next step is the release of the energy to the puck. This is accomplished with the use of a dual lie blade angle. This allows the blade to sit flat when you are catching passes and then keeps the puck on the toe of the blade when taking snap shots and positions the heel slightly off the ice. This allows the blade to completely release all the energy stored in the blade and shaft. Velocity is maximized with the use of the Hypertoe™.

Positioning the puck on the toe of the blade forces you to load the blade and create more shot velocity. The patent pending Hypertoe™ design combines a stiffer toe with a softer taper to create more force with the same load. All this technology combines into a lethal weapon for hockey.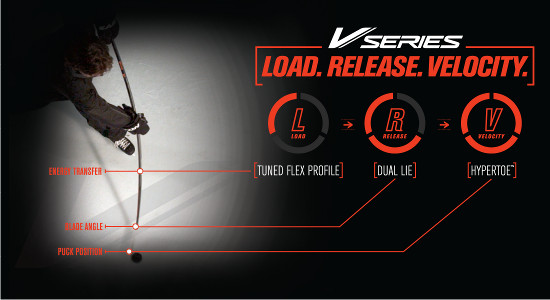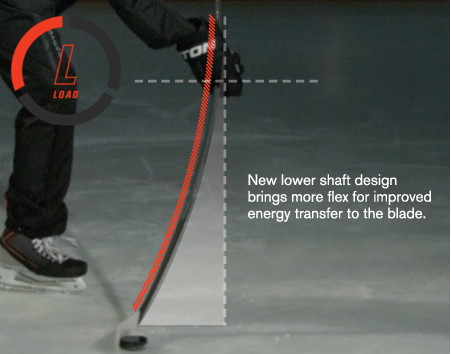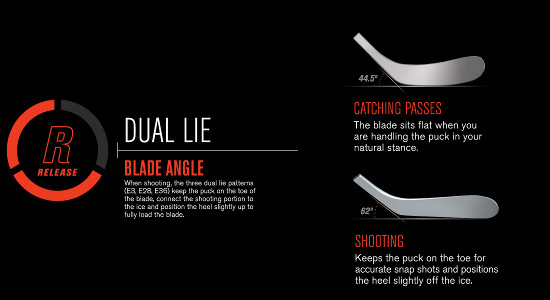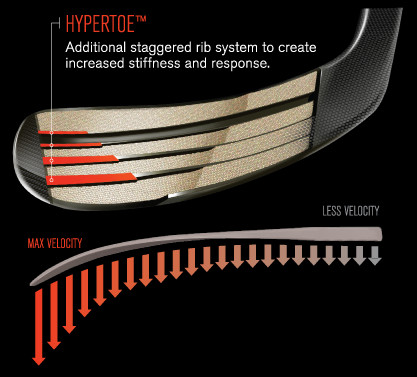 Shipping
Product Usually Ships Within 1 Business Day. This product may not be shipped out of the US or to a freight forwarder.
Sizing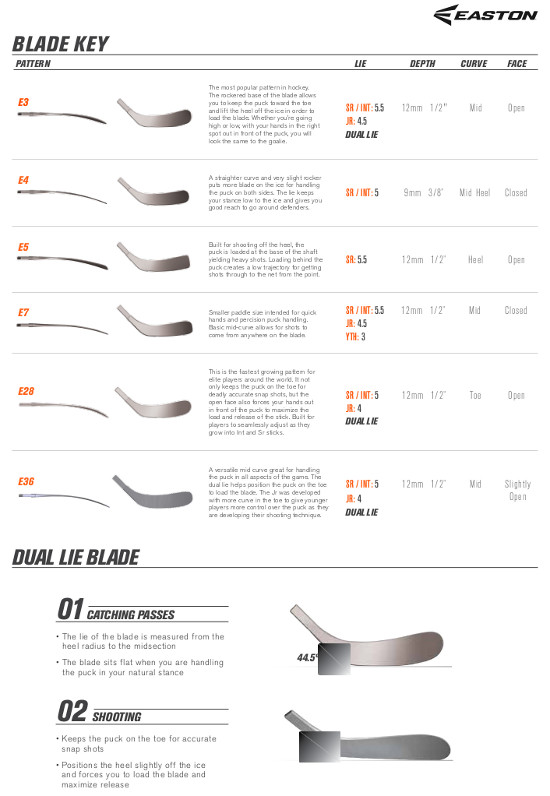 ---