The New Bauer Nexus 8000 Elbow Pads are for the top end player looking for maximum comfort and protection while not limiting mobility. The over all fit of the elbow pad is a classic style which features a multi- segmented bicep guard with a interior donut sling and a 3-strap anchor system to hold it in place while playing. The liner of the elbow pad was created by 37.5 technology keeping the player cool and dry the whole game to enhance your game.



BAUER Nexus 8000 Elbow Pad
• Cap: Injected cap with HF top covering
• Bicep guard: EPP Foam with dome
protection
• Wrist guard: EPP Foam+ PE insert

Fit/Mobility:
• Overall fit : Classic
• Bicep Construction: Multi-Segmented bicep
guard
• Interior Elbow joint: Interior donut sling
• Strapping System: 3-Strap System
• Lateral Insert: HD Foam
• Liner: 37.5 Technology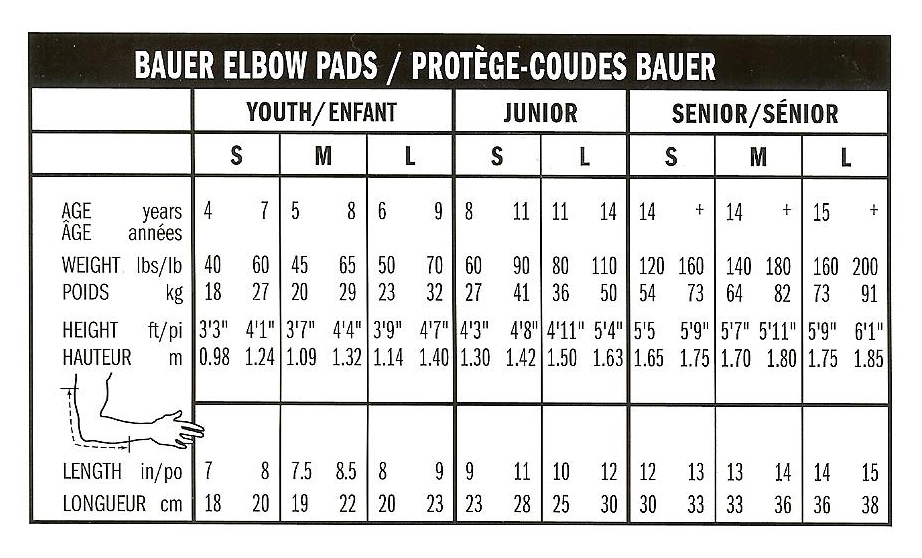 Product Usually Ships Within 1 Business Day. This product can not be shipped out of the US.