BAUER S 190 Goal Pads – Int
Style/Model #: GPS190INT

$359.99 $599.99
Currently Unavailable
Condition: New
The Bauer S 190 Goal Pads use XRD© Foam Knee Landing and AKL technology which is the Adjustable Knee Lock. The Leg Pad carries Digitally Printed Graphics for a bright design. The CRS or Custom Rotation System strapping allows the pad to hold tight to the goaltenders leg during gameplay. A Reactor knee guard is included.

BAUER S 190 Goal Pads

• XRD© Foam Knee Landing

• AKL-Adjustable Knee Lock

• Digitally Printed Graphics

• Custom Rotation System(CRS) Strapping

• REACTOR Knee Guard Included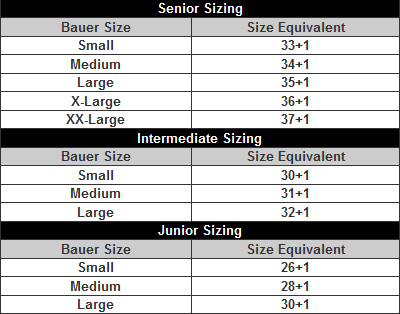 Product Usually Ships Within 1 Business Day. This product can not ship out of the US.