BAUER Supreme 170 Griptac Stick- Jr
Style/Model #: HSSUP170GRJR

$39.99 $59.99
In Stock
Condition: New
Spend $199 and get 6 months to pay +2% Cash Back with Blispay Learn More
The Bauer Supreme sticks can be your best friends if you are looking to make a shot and keep the goalie guessing.

Coming in just under the Supreme 180 is the Supreme 170, this is the little brother who still brings you some power and durability. Constructed with premium carbon-composite material for added durability with a strong flex profile the Supreme 170 offers square double concave shaft dimensions for a true feel every time you grip the stick. The added GripTac material on the finish of the stick allows for even truer realistic feel.

The Aero Foam 1 blade core improves balance and core stability while keeping the weight down. The blade is also wrapped with 3k carbon-composite material, adding durability. The mid-kick point allows for you to unload your shots with a powerful recoil.

• Premium Carbon Composite Construction- offers a solid balance of responsiveness and durability
• R1 Resin system-Durable Epoxy based system that offers reliable results shot after shot
• Supreme Power Taper- The .520 power taper boost torsional stiffness to maximize loading with less torquing and twisting for better control and precision.
• Mid -Kick point- Engineered for maximum energy output with minimum effort, perfect for those who lean heavily into their stick or want a effortless shot release.
• Shaft- Square corners with double concave sidewalls, offers a traditional boxy feel for maximum grip
• Grip finish on stick
• 3K carbon composite blade wrap- Increases puck feel, reduces blade weight and increases torsional stiffness
• Pure Shot Blade Profile- Reinforced hosel area improves torsional stability for pin point accuracy
• Aero-Foam 1 Core- Proprietary Core that combines superior dampening properties for better feel and lightweight construction for overall balance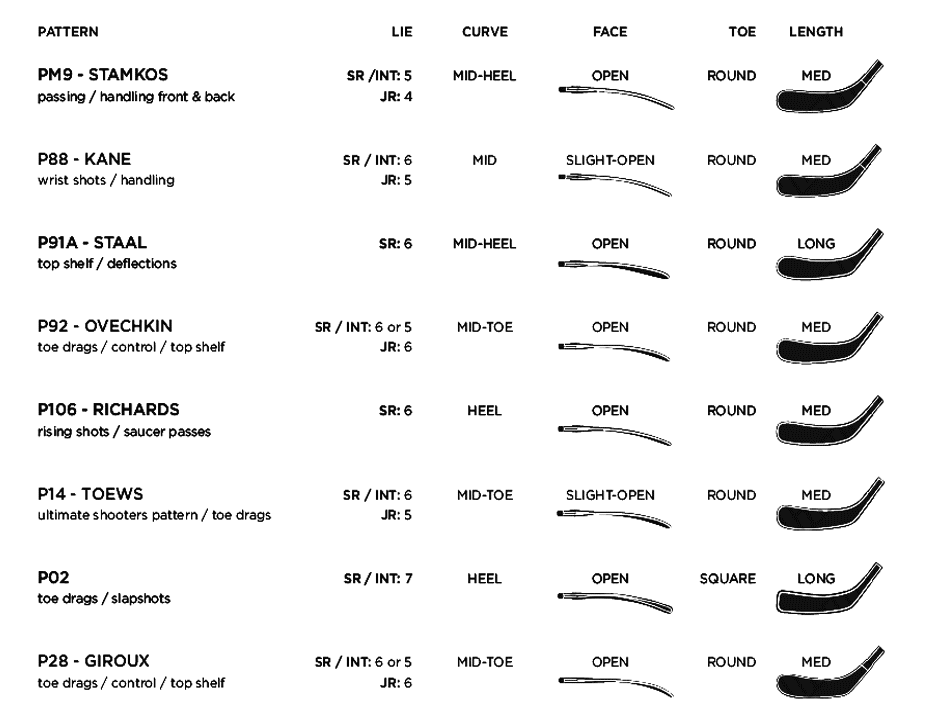 Product Usually Ships Within 1 Business Day. This product may not be shipped out of the US or to a freight forwarder.