BAUER Supreme S 170 Hockey Skate- Jr '16
Style/Model #: 1048618

$149.99 $199.99
In Stock
This product is not eligible for any discounts! Shipping limited to United States only!
The Bauer S170 Hockey Skate is a mid-level high quality skate that uses top technologies for an explosive lightweight skate. Starting off with the Upper features of the Supreme S170 is a Quarter Package that consists od the 3-D lasted lightweight tech mesh with a lining material as a hydrophobic microfiber that whisks away moisture and sweat build up for a drier skate during gameplay and cuts drying time after practice and games. The Ankle Padding is a lightweight memory foam ankle pads.

The tongue construction is a FORM FIT + with stabilizer grip and moisture management as a Thermoformable Upper conforms to the players foot when boot is heated for a fully customizable fit for the player.

THe Lower Features consists of an Outsole that uses a Pro TPU(Polyurethane) with Sublimated Graphics. The TUUK Lighspeed Edge Blade Holder and TUUK LS1 Stainless Steel Runner complete the Bauer Supreme S170 Hockey Skate.

BAUER Supreme S 170 Hockey Skate

Quarter Package
• 3-D lasted lightweight tech mesh

Lining Material
• HYDRA MAX Mesh Liner

Ankle Padding
• Lightweight Memory Foam Ankle Pads

Tongue Construction
• FORM FIT 48oz 2-Piece felt with high density metatarsal guard

Footbed
• FORM FIT + with Stabilizer grip and moisture management

Thermoformable
• Thermoformable upper

Lower Features
Outsole
• Pro TPU with sublimated graphic

Blade Holder
• TUUK LIGHTSPEED EDGE

Runner
• TUUK LS1 Stainless Steel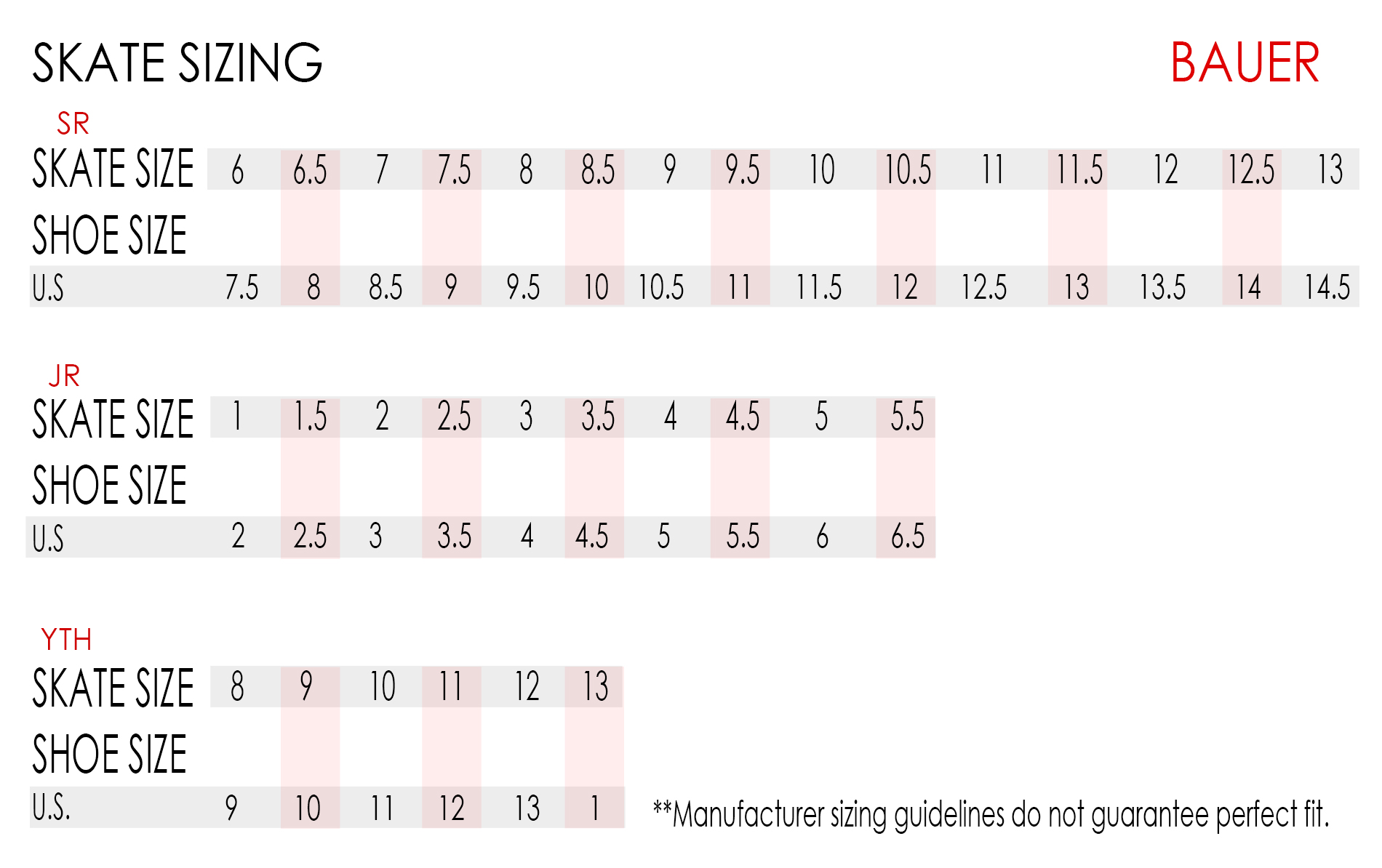 Product Usually Ships Within 1 Business Day.