BAUER Supreme S160 LE Hockey Skate- Sr '16
Style/Model #: 1049903

$149.99 $199.99
Currently Unavailable
The Bauer Supreme S160 Hockey Skate is a perfect mid-entry level skate that features high quality technologies that borders Entry level and Mid Level Skate categories. A strong Quarter Package uses 3-D reinforced TrueForm Tech PU technology this structure in the upper boot allows for greater protection and stability.

The Hydrophobic Microfiber Lining material and Lightweight Memory Foam Ankle Pads allow for a high comfort fit. The Tongue Construction is a FORM-FIT 40oz. 2-Piece felt with high density metatarsal guard. The Footbed consists of a molded heel with integrated support. The Skate Boot is thermoformable creating a customized fit for the player.

The Lower features of the S160 uses a Clear injected TPU Outsole and a TUUK LIGHTSPEED EDGE Blade Holder and a TUUK Super Stainless Steel Runner.

In short, the S160 LE comes equipped with all of the perks of a standard model but with updated LE graphics & style.

Bauer Supreme S160 LE Hockey Skate (2016 Model)

Quarter Package
• 3-D reinforced TrueForm tech PU

Lining Material
• Hydrophobic Microfiber Liner

Ankle Padding
• Lightweight Memory Foam Ankle Pads

Tongue Construction
• FORM FIT 40oz 2-piece felt with high density metatarsal guard

Footbed
• Molded with Integrated Heel Support

Thermoformable
• Thermoformable upper

Lower Features
Outsole
• Clear Injected TPU

Blade Holder
• TUUK Lightspeed Edge

Blade Runner
• TUUK Super Stainless Steel


LE Features
• LE style & graphics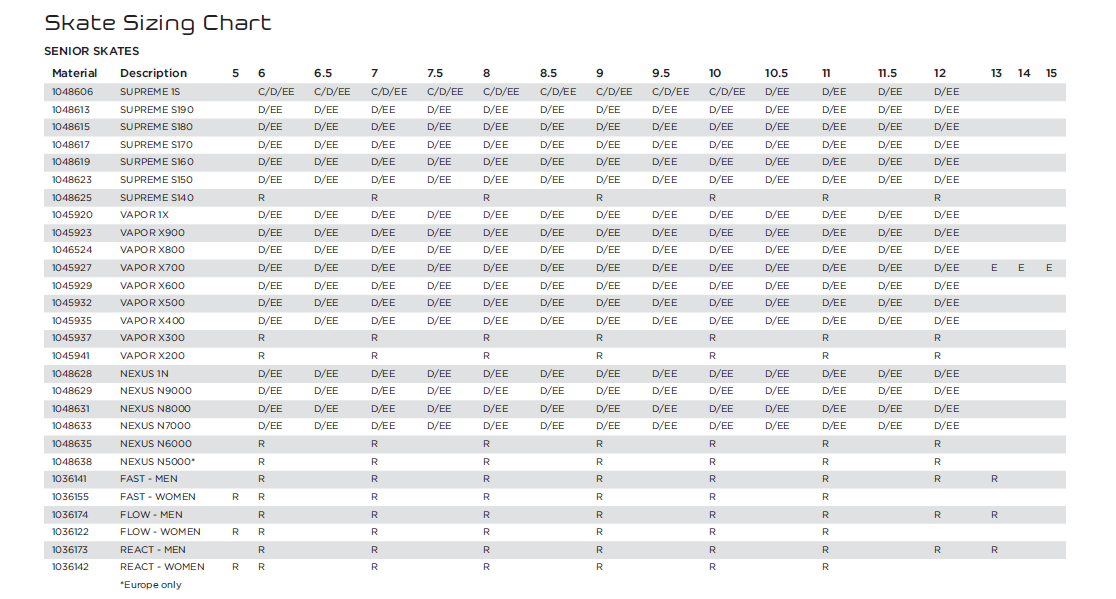 Product Usually Ships Within 1 Business Day.