BAUER Supreme TotalOne NXG Elbow Pad- Jr
Style/Model #: EPNXGJR

$59.99 $99.99
Currently Unavailable
Condition: New
This product is not eligible for any discounts! Shipping limited to United States only!
The Bauer Supreme TotalOne NXG elbow pads are built for supreme coverage. They incorporate Poron XRD which is a foam that provides energy absorption and comfort in key areas such as the elbow joint, providing superior protection. The TotalOne NXG elbow pads a natural close-to-the-body fit that helps players achieve maximum power with every movement. Molded Vent Armor foam provides forearm and bicep protection from slashes. Anchor straps across elbow joints provide a secure fit so that the pads do not slide.

Protection:
• Poron XRD elbow sling
• Molded Vent Armor foam forearm protection
• Covered hard cap with LD foam covering
• Vent Armor foam bicep guard

Fit/Mobility:
• Overall Fit:
• Anatomical
• Multi-segmented bicep protection
• Anchor strap across elbow joint for secure
fit
• Thermo Max+ Liner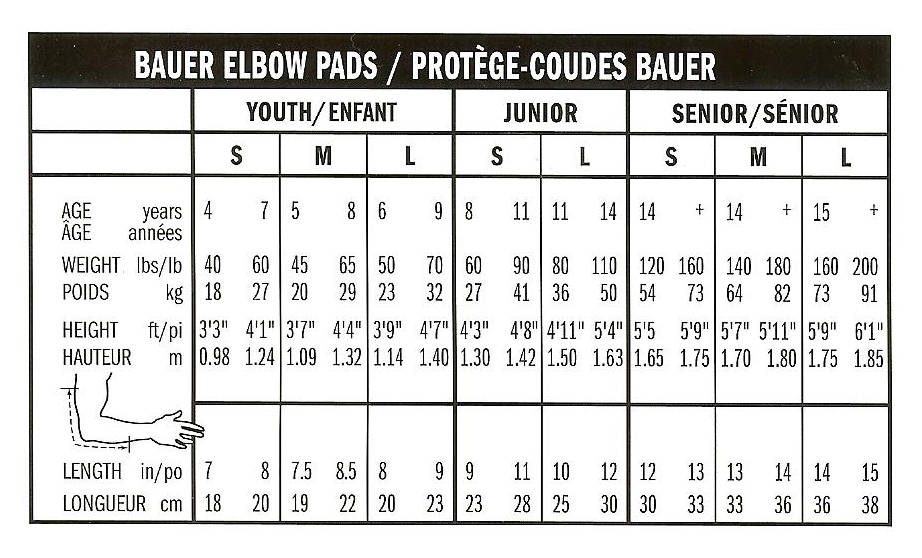 Product Usually Ships Within 1 Business Day. This product can not be shipped out of the US.