BAUER Vapor X 60 Shin Guards- Jr
Style/Model #: SGX60JR14

$17.99 $29.99
Currently Unavailable
Condition: New
Looking for adequate protection without breaking the bank? The Bauer Vapor X60 is a great entry level shin guard for anyone learning for the 1st time or coming out of "retirement" to join back up with the guys. With the traditional Tapered Fit of the Bauer Vapor line and the 2-strap "wrap-around" system these will be a pretty comfortable fit. The Thermoformed ribbed Shin Cap and Injected Knee Cap along with the Mid-Density Foam Calf Guard, Knee Wing and Thigh Protector will keep you protected while you concentrate on scoring that next goal!

Bauer Vapor X 60 Shin Guards- Jr
(2014 Model)

Protective:
• Shin Cap – Thermoformed ribbed cap
• Knee Cap – Injected knee cap
• Calf Guard – Mid-density foam inserts
• Knee Wing – Mid-density foam insert
• Thigh Protector – Mid-density foam
• Overall Fit – Tapered
• Strapping System – 2-strap system featuring wraparound strap
• Liner – Hydrophobic mesh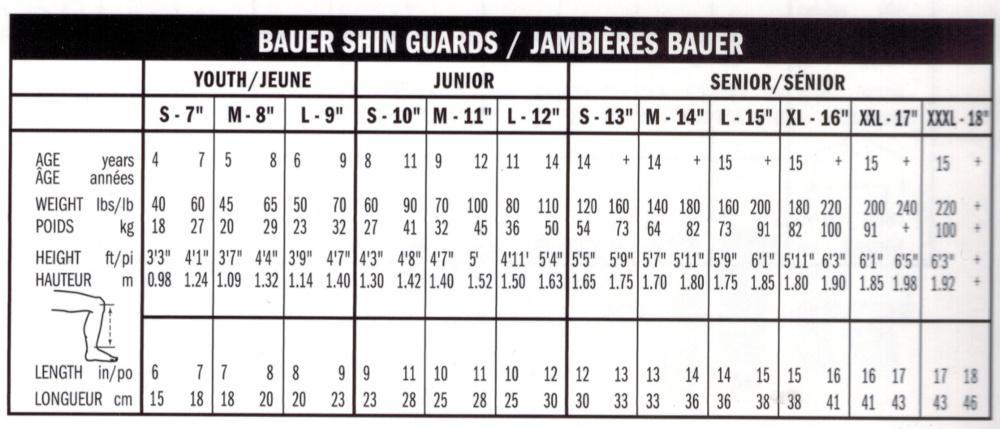 Product Usually Ships Within 1 Business Day. This product can not ship out of the US.