The Bauer Vapor X500 features a tech nylon quarter package with thermoformed x-rib pattern in this mid-line skate from Bauer for the 2015 year. The hydrophobic Microfiber Lining material whisks away sweat and water to keep the boot and foot dry. A Patented integrated, anatomical heel/ankle support provides a heel lock to keep the foot and boot a single moving piece. Anaform foam ankle pads and Anatomical, 2-piece 40oz felt with metatarsel padding assists with comfort in the tongue of the skate. A molded comfort EVA foam in footbed and a fully thermoadjustable boot will allow the player to have a precision fit boot.

The Lower Features include outsole which is a clear injected TPU, a blade holder which is the TUUK LIGHTSPEED EDGE and Runner or skate blade that is TUUK Super Stainless Steel. A perfect skate for recreational and organized hockey.




Bauer Vapor X900 Hockey Skate- Yth

Upper Features
Quarter Package:
• Tech Nylon with thermoformed x-rib pattern

Lining Material:
• 37.5™ Polyester liner with integrated Total Edge Comfort

Heel Support: Curv® composite heel and ankle support

Ankle Padding:
• Lightweight memory foam ankle pads

Tongue Construction:
• FORM FIT LITE felt tongue with Curv® insert

Footbed:
• Anaform balance plate featuring Ortho-Resin technology

Thermoformable:
• Anaform upper and footbed

Lower Features
Outsole:
• Full Carbon composited with ventilation

Blade Holder & Runner:
• TUUK LIGHTSPEED EDGE
• TUUK LS4 Stainless Steel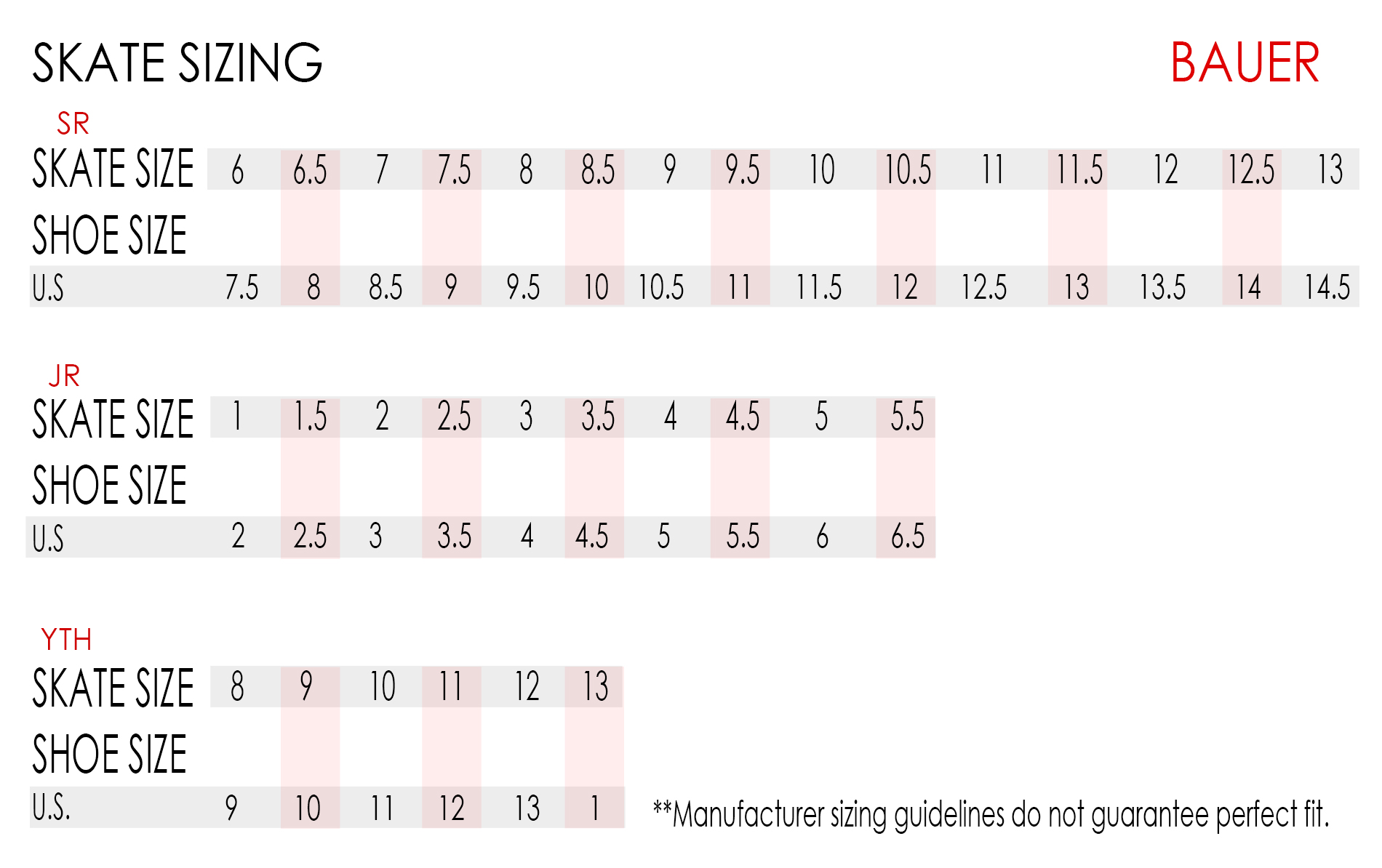 Product Usually Ships Within 1 Business Day.