Bauer RE-AKT Hockey Helmet Combo '15
Style/Model #: 1038893REAKTCMB

$249.99
In Stock
This product is not eligible for any discounts! Shipping limited to United States only!
Every action has a Re-Aktion...
Bauer has developed a new helmet call the Re-Akt. This helmet is designed and built using a two piece shell to offer the flexibility to adjust to various head shapes for a personalized proper fit. The design is pro inspired and molded off the 4500 helmet. It passes the mirror test and feels comfortable on the head. Ventilation ports are strategically placed for improved airflow to keep the head cooler during games.

The Re-Akt helmet features a Vertex foam liner which offers enhanced impact management with significant weight reduction vs. traditional EPP foam of the same density. Memory foam temple pads contour to the shape of the head for a snug comfortable fit. The occipital lock 3.0 in the back of the helmet provides an adjustment feature to help stabilize and lock the back of the head into place for proper fit. The ear loops have been angled to help secure the chinstrap into position for a proper fit.

The Suspend-Tech liner offers a true free floating, suspension liner utilizing PORON XRD™ technology that offers enhanced protection and maximum comfort.
Rotational Force Management- At impact Suspend-Tech liner moves independently from the Vertex foam liner which helps protect the brain from excessive intra-cranial movement.

The combo Re-Akt helmet features the Re-Akt facemask which is 46% lighter than traditional facemasks with the use of titanium. This facemask features a free floating chin cup for maximum range of motion with PORON XRD™ insert to combine comfort and impact management properties.


Bauer RE-AKT Hockey Helmet Combo

Game Day Protection
• VERTEX foam protection
• SUSPEND-TECH liner system with PORON XRD™
• Triple density impact management
• Protection Dual density ear cover protection
• CSA HECC CE certified

Customized Fit
• Occipital lock 3.0
• Central tool free adjustment
• Comfort PORON XRD™
• Ventilation ports
• Memory foam temple pads
• MICROBAN antibacterial protection To resist odors and mildew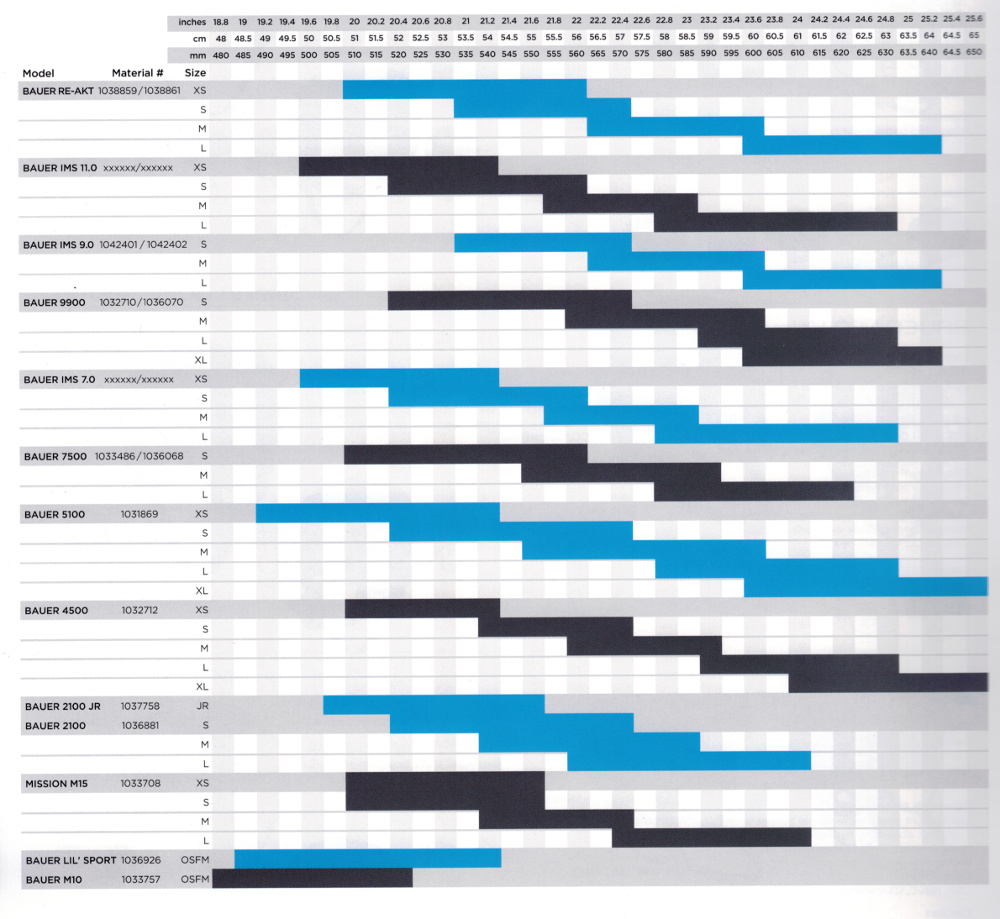 Product Reviews
Login to Write A Review
Very protective helmet & cage combo
Very lightweight and protective helmet and cage combo; lots of adjustability.
masakolewis822
04/09/2014
it is worth the money. Love the helmet.
This is second time I bought the same helmet for my son. It is worth the money and will not get any other helmet.
trudy-mikeand3
12/28/2012
nice helmet
Very light, but durable
Product Usually Ships Within 1 Business Day. This product may not be shipped out of the US or to a freight forwarder.