The only way to reach JetSpeed is with the new CCM RocketFrame™ Technology. The composite shell is meticulously designed to wrap closely around the foot and greatly improve heel lock. Lightweight materials are carefully selected to complement the RocketFrame™ and provide maximum foot speed.

The CCM Jetspeed 270 Hockey Skates feature the Synthetic Action Form quarter that is a durable outer shell with an elite structural stiffness. The liner is a heavy duty microfiber that is created for comfort and durability.

The Outsole is a low profile injected interface that maximizes energy transfer. The footbed is an Anatomical Response designed for support, comfort, and durability. The tongue is a Felt Tongue with lace bite protection. This is an improved design that offers a better comfort and durability without the lace biting into the ankle causing pain. The Holder is the SpeedBlade 4.0 and is an increased attack angle providing greater strides and cornering. The SpeedBlade Stainless steel is used for the runner. The steel provides a long lasting edge for long term performance.

CCM JetSpeed 270 Hockey Skates

Quarter Package:
• Synthetic Action Form

Liner:
• Heavy Duty Microfiber

Outsole:
• Low Profile Injected

FootBed:
• Anatomical Response

Tongue:
• Felt Tongue with lace bite protection

Holder:
• SpeedBlade 4.0

Runner:
• SpeedBlade Stainless Steel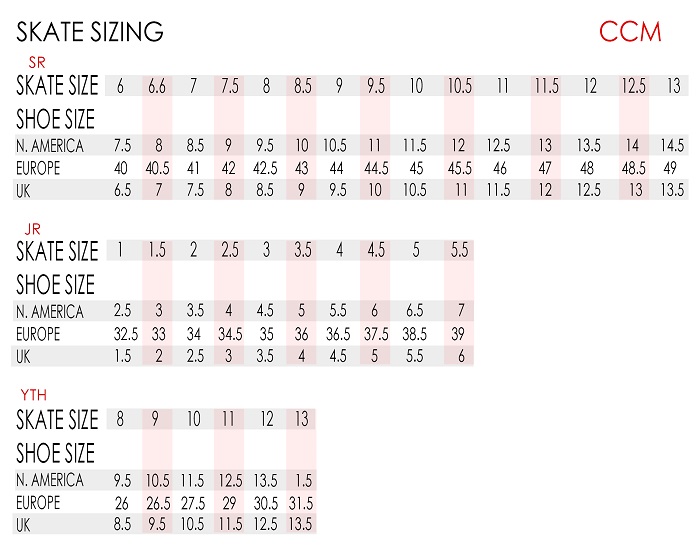 Product usually ships in 1 business day. This product can not be shipped out of the US.