CCM's U+ 04 elbow pads are built for the player looking for some lightweight protection. They feature a low profile cap with extended reinforced PE forearm protection. A stretch adjustment strap holds the elbow pads securely in place during play. Floating reinforced bicep protection provides added protection in the upper arm.

Features
• Construction 2 piece
• Caps low profile cap
• Forearm extended reinforced PE
• Attachment Stretch adjustment
• Biceps floating reinforced bicep
• Elbow Bed comfort base
• Liner brushed nylon comfort liner

Sizing:
• Small- 5'-5'8"
• Medium- 5'4"-6'
• Large- 5'8"-6'4"
• XL- 6'2" +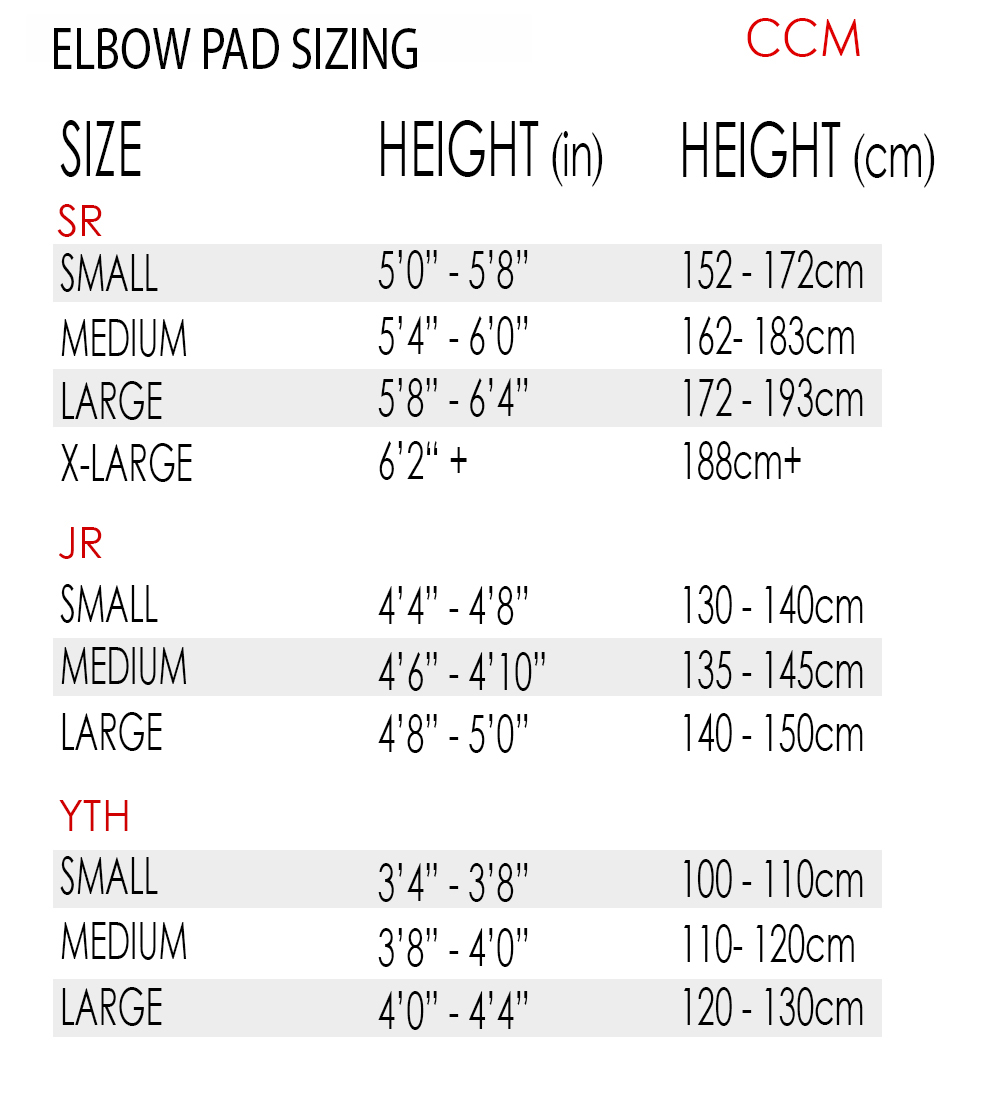 Product Usually Ships Within 1 Business Day. This product can not be shipped out of the country.