The Burn glove from Warrior is the first glove that allows customization of both the look and the performance. This Burn glove features new interchangeable FLEX switch cuffs that allow you to adjust your wrist flexibility. The FLEX switch cuffs tapered design allows for maximum wrist bend on your throwing hand. Mix and match with your standard Switch Cuffs to customize not only your look but also your playing style. An ultra light backhand features huge Truvents throughout the backhand for added air flow during use.

Try out a pair of Switch cuffs with the glove for custom color options.

Warrior Burn Lacrosse Glove
• Interchangeable FLEX switch cuffs
• Tapered design on the FLEX Cuffs
• Ultra-Light Backhand
• TruVents™ on the Backhand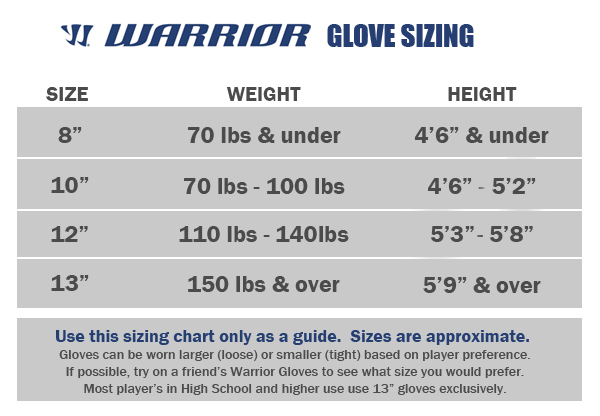 Product Usually Ships Within 1 Business Day. This product can not be shipped out of the US.