WARRIOR Dynasty AX1 Matte Clear Composite Hockey Stick- Sr
Style/Model #: AX1C3S

$99.99 $239.99
Currently Unavailable
The all new Warrior Dynasty AX1 hockey stick offers AxySym technology which constructs compression fibers on the back and under sides of the shaft to build up power and recoil the puck. The stretch fibers on the other side of the stick allow for easy flex loading. The AX1 stick features a mid kick flex profile to provide a smooth full length arch, which supports full force shots across the entire stick. Warrior created a high fused location on the stick to resist twisting and to improve balance. With this technology, the blade feels responsive yet stable. The Strong Arm technology means that the lower area of the shaft is thicker and taller to help reinforce lower part of the stick to ensure a strong hold on the blade. Less twisting and much more stability means cleaner more accurate shots. The blade features Hardcore X technology creating the lightest blade package with 60% higher compression resistance and 40% greater tensile strength. This blade also incorporates a carbon plated glass fiber which resists chipping and cracking. This blade is 40% stronger with this technology. Two carbon fiber support structures in the blade help to add stiffness to the blade to reduce flutter. The AX1 includes a slick grip for one sided texture allowing you to slide your hand into position and then lock it into position when gripping the stick.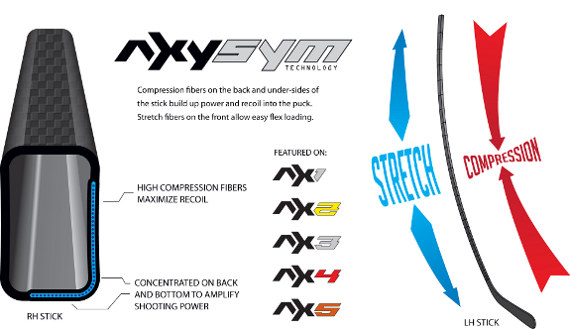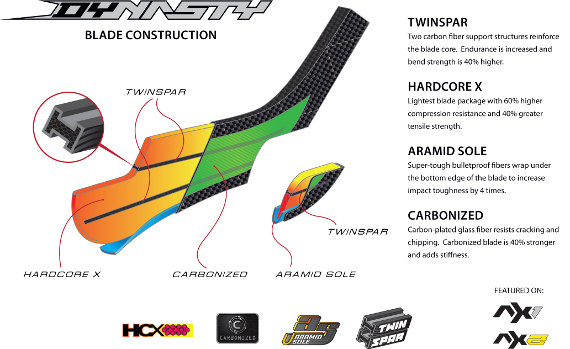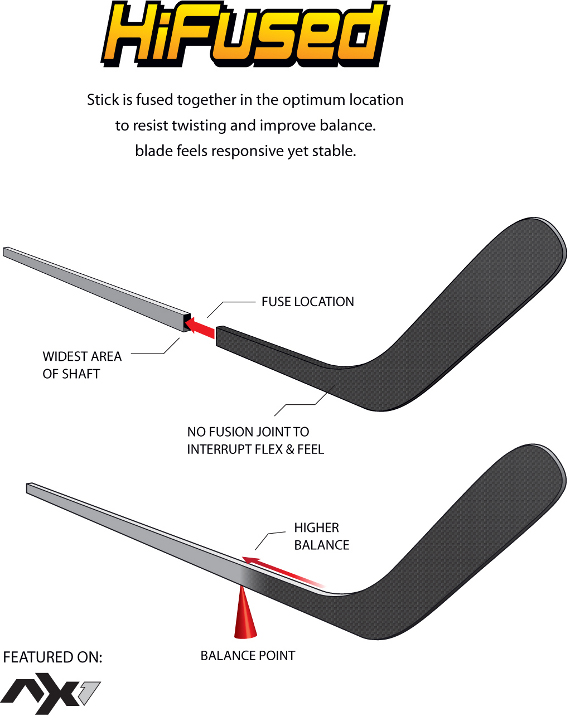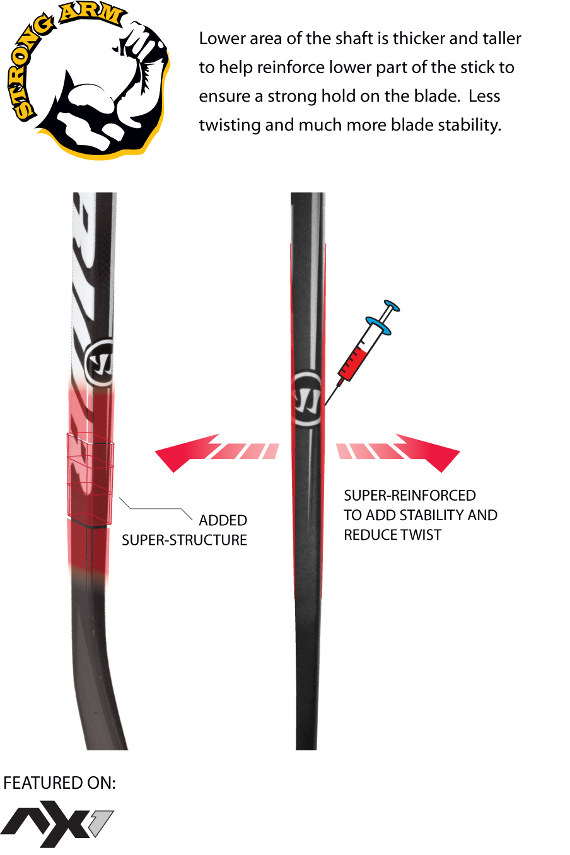 • AxySym Technology- Compression fibers on the back and under sides of the stick build up power and recoil into the puck. Stretch fibers on the front allow easy flex loading
• Mid-Kick- Smooth full length flex arc. Supports full force of shots across entire length of stick
• HiFused Construction- Stick is fused together in the optimum location to resist twisting and improve balance. Blade feels responsive
• Strong Arm Geometry- Extreme blade stability
• Hardcore X Blade- Lightest blade package with 60% higher compression resistance and 40% greater tensile strength
• Carbonized Blade- Carbon plated glass fiber resists cracking and chipping. Carbonized blade is 40% stronger and adds stiffness
• TwinSpar Reinforcement- Two carbon fiber support structure reinforces the blade. Endurance is increased and bend strength is 40% higher
• Aramid Sole Protection Super tough bulletproof fibers wrap under the bottom edge of the blade to increase impact toughness 4 times.
• Slick Grip
• Velvet Touch Finish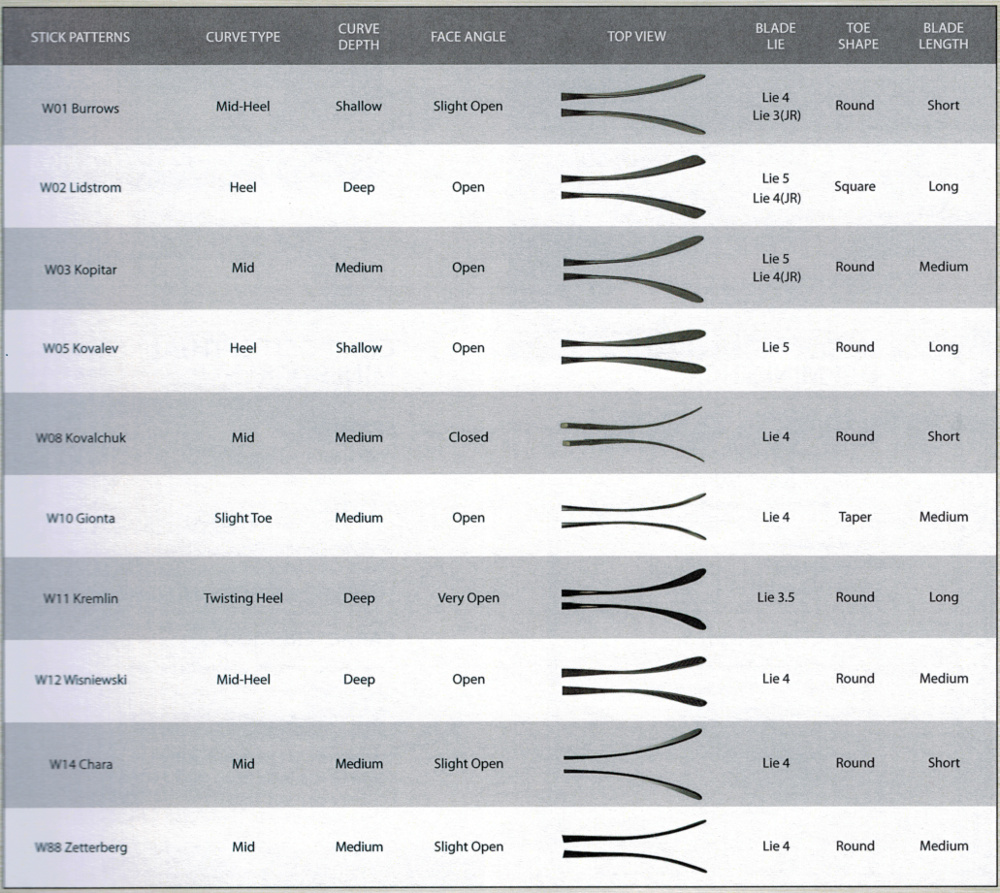 Product Reviews
Login to Write A Review
Warrior Dynasty AX1
It is an awesome stick. I had a Bauer Nexus 1000 and an Easton V9E break from one session of about 200 one-timers but the Dynasty withstood the beating. Both the Bauer and Easton broke in the middle of the blade. The Bauer I had for quite some time but th
Product Usually Ships Within 1 Business Day. This product can not be shipped out of the US.