Serious style and protection at an unbelievable value. Superlight backhand design and venting decreases overall glove weight Dual density foams with plastic overlays give you maximum protection. Subtle tone on tone "Circle W" pattern for a really high end look.

Warrior Hundy Lacrosse Glove
• Superlight Backhand Design
• Dual-Density Foams with Plastic Overlays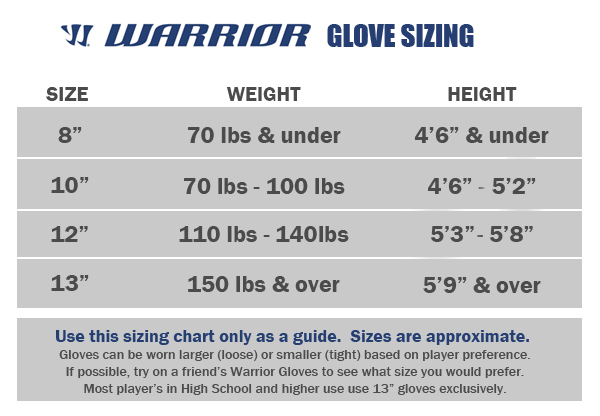 Product Reviews
Login to Write A Review
Lightweight Maneuverability
I play on a high school team in southwestern CT, and going into my 3rd season playing these are a good pair of gloves. They are lightweight but don't protect as well as a bulkier, heavier pair if gloves would.The gloves are cheap and you pay for what you
Product Usually Ships Within 1 Business Day.