Warrior Ritual Leg Pads- Sr
Style/Model #: GPRT3S2

$419.99 $699.99
Currently Unavailable
Condition: New
Warrior's new Ritual pads bring the success of Pete Smith and build upon that with Warrior. The Ritual pads feature several key features that set these pads apart from the competition.

Bindingless Construction- The bindingless construction takes away the typical wear points on the pad. This increases durability and reduces weight from the pad by removing the binding materials used on traditional pads. The rounded boot eliminates friction with the ice for faster movements. This rounded boot takes away the need for a tapered boot because there is no longer negative interference with the ice.

Sliding Toe Bridge- The sliding toe bridge allows the pad to be worn snug at the toe creating a more responsive feel while allowing the full range of movement for the skate to drop to the ice during a butterfly. This simple accessory on the pad increases mobility and makes for an easier transition between saves. It also alleviates stress to the goalie's knee ankle, and hip.

Table Top Boot Channel- This feature is exclusive to Warrior pads. This construction allows the boot to sit and move on top of the skate vs wrapping around the skate. This design allows the skate to move freely when transitioning between save moves and increases mobility and coverage.

Knee Leveler- The knee leveler creates a larger more stable knee landing area to reduce stress when going into the butterfly. It also increases coverage by providing more blocking area along the ice when a goalie is in a narrow butterfly.

A Hinged knee -allows the outer and inner portion of the knee cradle to twist when going into a butterfly. This provides a smooth rotation with minimal stress on the knees and straps. A post wedge on the pad adds protection to the outer calf to help create a flush seal with the post. This eliminates the short side goals where the puck sneaks by an opening in the post seal. The Ritual pads are built with a thin profile to allow the tops of the pads to overlap each other when in stance, moving laterally, or transitioning into a butterfly.

Warrior Ritual Leg Pads
• Bindingless Construction
• Sliding Toe Bridge
• Table Top Boot Channel
• Knee Leveler
• Hinged knee
• Thin profile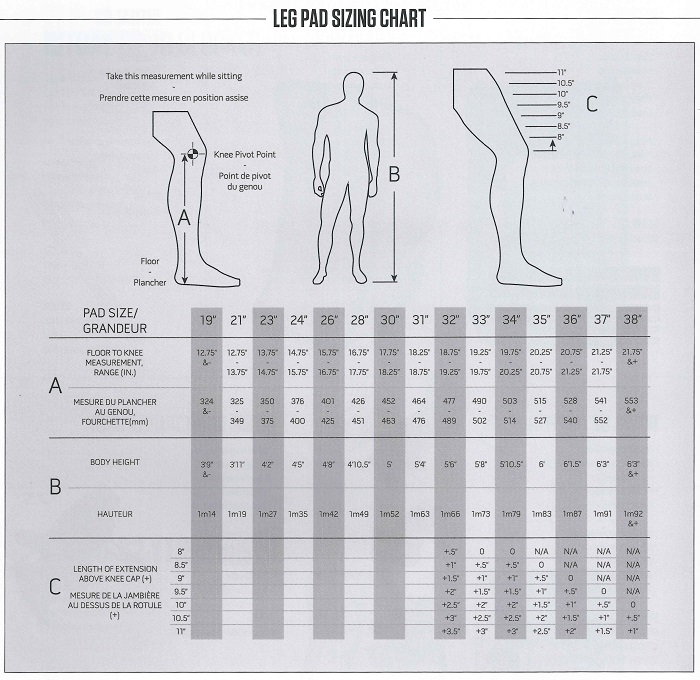 Product Usually Ships Within 1 Business Day