Warrior Widow Composite Hockey Stick- Int
Style/Model #: WWDSTIN

$49.99 $209.99
Currently Unavailable
Warrior raises the bar with their new Widow! The True 1 process ensures the most consistent and responsive stick construction on the market, creating a stick without artificial joints or weak points.
Warrior's new Dagger Taper Technology: Aggressive dagger taper top line view accentuates the flex characteristics of the stick geometry. Dagger taper allows the hosel and the blade area to increase flex and remain stable versus more traditional square or oval geometries in this region. Taper area and thin blade also give a visual impression of the puck being larger.
In a process first developed by Warrior's engineers, True 1 construction describes the process of making a single piece fully molded shaft and blade. This process allows better control and dial-in for flex and weight balance of the stick since there is no fuse or connection joint of a shaft and a blade.
Using a double density internal polymer core, D-lite technology allows for a very stable heel and base area which transitions to a very light and springy mid-toe area. The center of gravity of the blade is also moved closer to the heel area, which makes the blade feel lighter but does not affect stability at impact. Taper hosel area is hollow, allowing for more weight savings. Additional aramid internal blade cap helps impact durability and prolongs blade life. This stick comes with an additional 3 inches of length to avoid using heavy extension plugs. An X-stitch blade wrap of carbon/aramid increases durability and power transfer.
Warrior Widow Composite Hockey Stick
True 1: Process ensures the most consistent and responsive stick construction on the market without joints or weak points
Dagger Taper Technology: 12" taper from hosel to shaft for increased lower flex on all shots
Multi-Bias fiber placement: to reinforce internal shaft structure and improve impact durability
Carbon Elite: Highest grade lightweight carbon fiber pre pre materials
Pro Balance Blade: improve stick feel and weight distribution
3 Inches Longer: No need for extensions plugs
D-Lite Blade Construction: Stable heel with super lightweight toe for improved balance and puck control
X-Stitch Blade Wrap: Carbon/Aramid mix for increased durability and power transfer
420 grams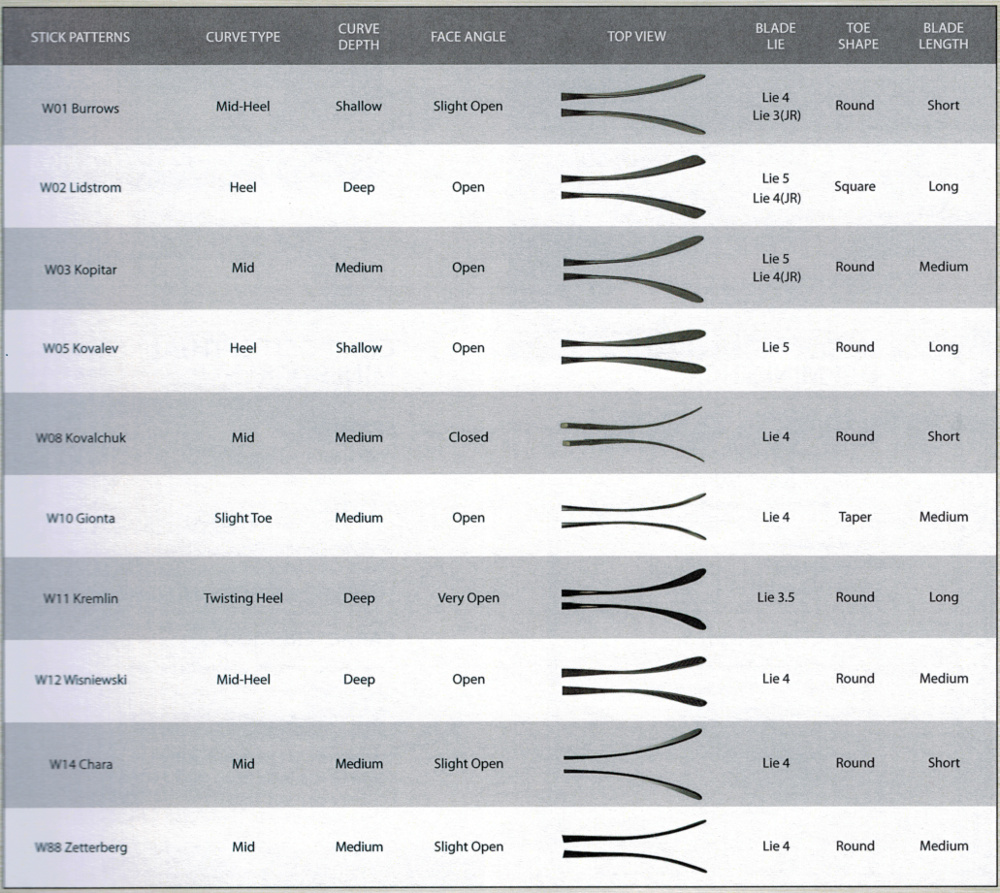 Product Reviews
Login to Write A Review
Top notch stick at a great price
Bought this for my 16-year old grand son and he loves it. He wanted the QR1, but cost was prohibitive. Got this Widow at a great price. Sure the model is a couple years outdated, but it was their top of the line stick. Bottom line is the performance. He i
Light stick, kinda fragile
I bought two of these sticks for my 13 year old AA daughter, so far, so good, but they are pretty lightweight and it is questionable how long they will last. I make her tape them from toe to heel to preserve them for a little longer. She loves them thou
Great to play with but weak in action
Great flexibility and maniability. However the heel of the blade appears to be more fragile. two members of the team had the same experience...the heel of the blade desintegrated and cracked at the heel, weaken the blade quickly
Product Usually Ships Within 1 Business Day