BAUER Nexus 1N Grip Hockey Stick- Sr '17
Style/Model #: NEX1NGRIP16SR

$224.99 $299.99
In Stock
Condition: New
This product is not eligible for any discounts! Shipping limited to United States only!
Bauer Nexus 1N Grip Hockey Stick (2017) has a NEXUS TRU Mid-Kick flex profile with Bauer's patented Sweet Spot Technology, eLASTech Technology (SR & INT only), Lightweight TeXtreme® construction, Monocomp Technology, POWER SENSE 2 blade core, Pure shot profile, double concave walls, a dual-taper power profile, and a matte blade with texture finish.





Bauer Nexus 1N Grip Hockey Stick (2017)

Flex Profile
• NEXUS TRU Mid-Kick

Shaft
• Double Concave walls
• Sweet Spot Technology
• eLASTech Technology
• TeXtreme® Construction
• Monocomp Technology

Hosel
• Lightweight TeXtreme® Construction
POWER SENSE 2 Blade Core
• Pure Shot Blade Profile
• Easy Load Taper Technology
• Matte blade with Texture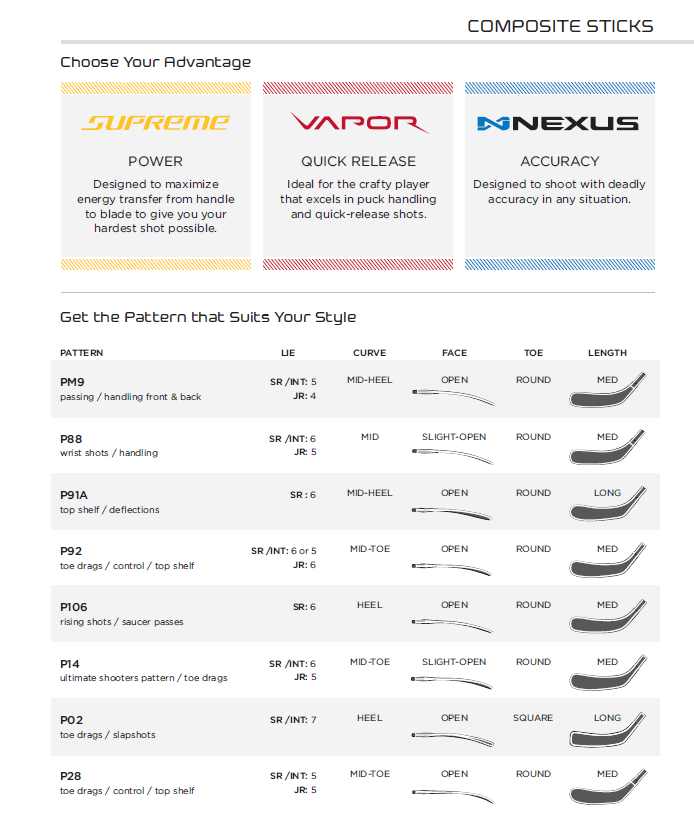 Product Usually Ships Within 1 Business Day. This product may not be shipped out of the US or to a freight forwarder.