The Nexus 7000 Hockey Skate features an Ultra lightweight Tech Mesh with integrated Speed Flex channels to provide added stiffness and rigidity to the heel and quarter package.

The classic fit profile features a traditional heel shape, combined with an anatomically molded upper and insole result in a boot that provides a comfortable, secure heel lock. The Tuuk Lightspeed Edge holder provides an added three millimeters of height, allowing for a more aggressive angle of attack, but also allows players to switch out the Lightspeed 2 EDGE runners (found on the Nexus 7000) at a moment's notice. The 2-piece, thick felt tongue is 48 oz. and features a high-density, 3-layer metatarsal guard. The 7000 also features a Hydra Max Mesh liner which helps wick away moisture and dries quickly, prolonging the life of the skates. Molded EVA Footbed.

Bauer Nexus 7000 Hockey Skate

Quarter Package:
• Ultra lightweight tech mesh with integrated speed flex channels

Heel Support:
• Pro-integrated anatomical heel/ankle support
• Anaform foam ankle pads
• Traditional flex tendon guard

Liner:
• HYDRA MAX Mesh

Tongue:
• 48oz. 2-piece thick felt with high-density tri-layer metatarsal guard

Footbed:
• FORM-FIT+ with grip, moisture management and heel stabilizer

Outsole:
• Full Composite

Blade & Runner:
• TUUK Lightspeed EDGE Holder
• TUUK LS2 EDGE stainless steel – 9ft radius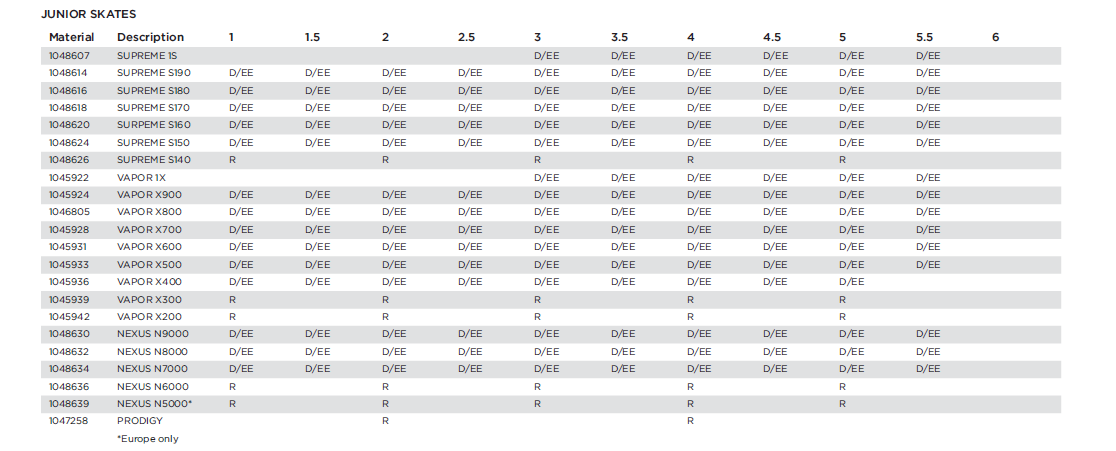 Product Usually Ships Within 1 Business Day.