The Bauer Supreme 150 Elbow pad offers new features to the 2015 model. New to this product is a Strap Lock System with Integrated sleeve lock. This helps secure the pad to the players body for enhanced stability and protection. An Anatomical fit joins properties to assist the player to achieve the maximum power with every movement.

Joining the Flexorb elbow joint protection with the strap lock system and integrated sleeve lock assures the pad to stay in place on the arm. A soft covered cap, a professional detail feature, makes the elbow pad even more comfortable and snag free on the jersey. With Vent Armor in the forearm and bicep, the Supreme 150 is the entry level pad with professional detailed features.

BAUER Supreme 150 Elbow Pad
• Bicep Guard: MD Foam
• Forearm Guard: MD Foam

Fit/Mobility
• Overall Fit: Anatomical
• Cap Construction: Anatomical 1-piece Construction
• Interior Elbow Joint: MD foam + Interior donut sling
• Strapping System: 3-strap system
• Liner: Hydrophobic Mesh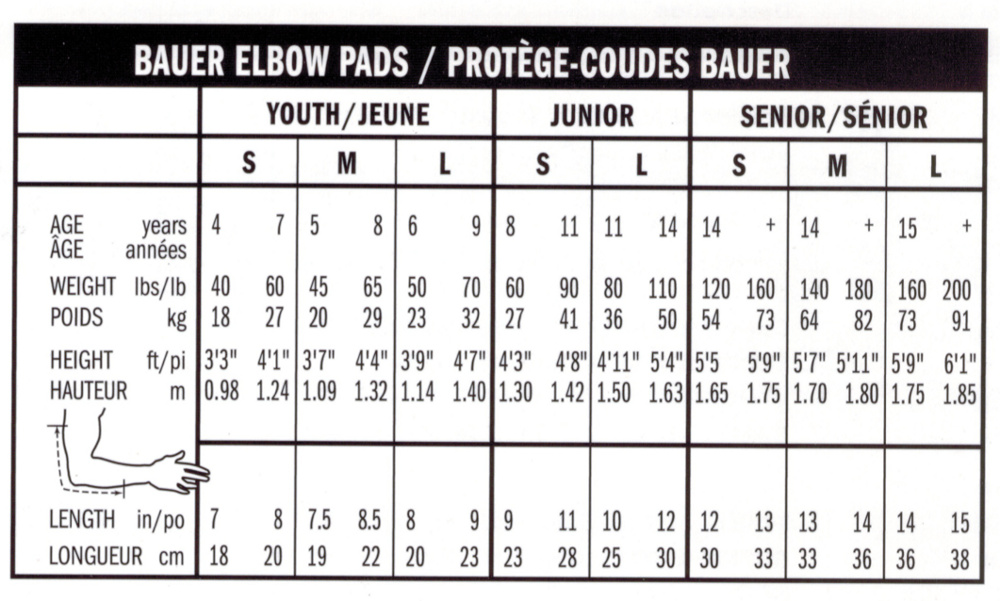 Product Usually Ships Within 1 Business Day. This product can not be shipped out of the US.