BAUER Supreme 160 Composite Stick- Int
Style/Model #: HSSUP160INT

$29.99 $44.99
Currently Unavailable
Condition: New
The Bauer Supreme 160 Hockey Sticks are the entry level model in the Supreme Stick Line. These Bauer 160 Sticks are ideal for the occasional or recreational player who's looking for a lot of power without spending a lot of money.Instead of the standard PU Blade Core that Bauer typically gives their entry level sticks, they upgraded the 160 to an AeroFoam 1 Blade Core. Not only does the AeroFoam give the player significantly improved puck feel, it also gives the entire stick a much better overall balance with it's lightweight construction.

• Carbon and Fiberglass Construction
•R1 Resin system-Durable Epoxy based system that offers reliable results shot after shot
•Supreme Power Taper- The .520 power taper boost torsional stiffness to maximize loading with less torquing and twisting for better control and precision.
•Mid -Kick point- Engineered for maximum energy output with minimum effort, perfect for those who lean heavily into their stick or want a effortless shot release.
•Shaft- Square corners with double concave sidewalls, offers a traditional boxy feel for maximum grip
•3K carbon composite blade wrap- Increases puck feel, reduces blade weight and increases torsional stiffness
•Pure Shot Blade Profile- Reinforced hosel area improves torsional stability for pin point accuracy
•Aero-Foam 1 Core- Proprietary Core that combines superior dampening properties for better feel and lightweight construction for overall balance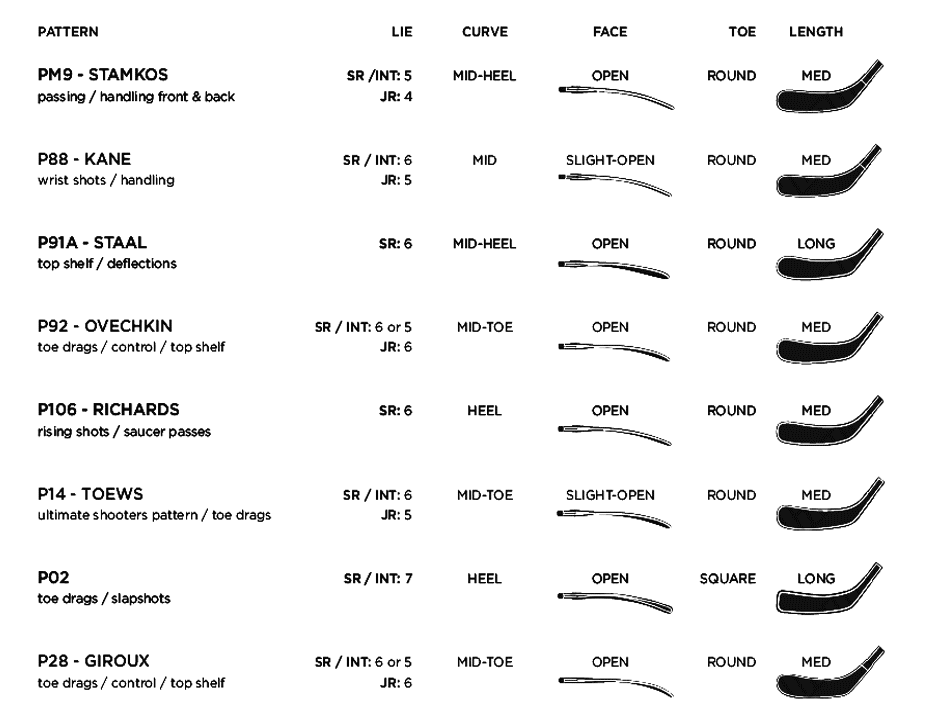 Product Usually Ships Within 1 Business Day. This product may not be shipped out of the US or to a freight forwarder.