The Bauer Supreme 170 Elbow pad is a Mid-Level elbow pad that features a Supreme Protection by using high end materials new to 2015. An Anatomical Fit and 1-piece construction ensures the pad a longer wear life by having less materials to wear out over a season. With MD foam + PE inserts for impact protection in Bicep and Forearm and a Hydrophobic Mesh Liner it features a build that uses less but protects more. While at a mid-level this pad would be wearable for all levels of hockey.

Bauer Supreme Elbow Pads
• Bicep Guard: MD Foams + PE inserts
• Forearm Guard: MD Foam + Molded PE

Fit/Mobility
• Overall Fit: Anatomical
• Cap Construction: Anatomical 1-piece construction
• Interior Elbow Joint: Interior donut sling + Molded PE Dome
• Strapping System: 2-strap system with anchor strap
• Liner: Hydrophobic Mesh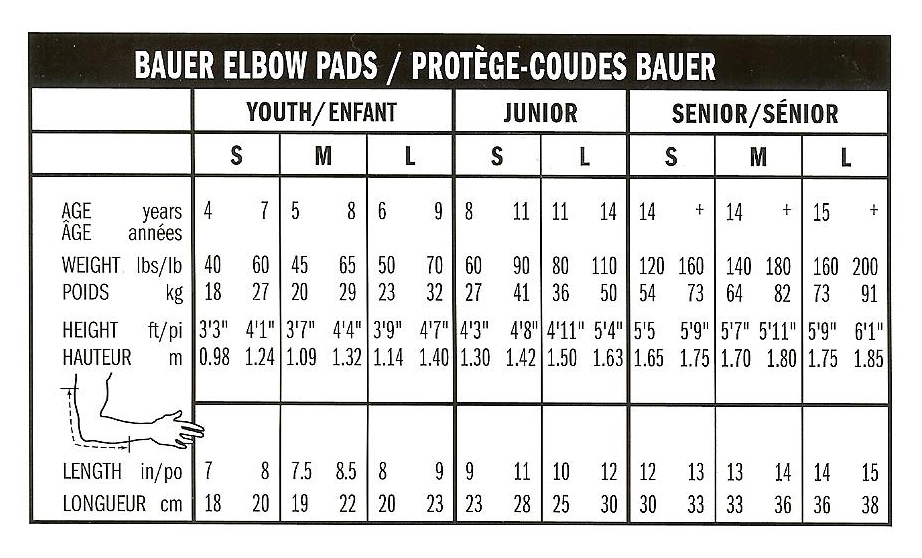 Product Usually Ships Within 1 Business Day. This product can not be shipped out of the US.