The Bauer Supreme 190 Elbow pad is a high end elbow pad that offers new technologies for 2015. An elbow cap is revised with Injected molded MD foam covering adding Molded Vent Armor foam in Forearm and Vent Armor Foam in Bicep Guard. An Anatomical Fit with Elbow Cap construction being 1-piece, while the Interior elbow joint is made from Bauer's PORON© XRD™ protection. A 2-strap system with anchor holds the pad tight to the players arms and the THERMO MAX Liner keeps the pad drier and assists the pad in drying time which is up to five times faster than other leading materials.

Bauer Supreme 190 Elbow Pads
• Cap: Injected cap with molded MD foam covering
• Bicep Guard: Vent Armor Foam
• Forearm Guard: Molded Vent Armor foam

Fit/Mobility
• Overall Fit: Anatomical
• Cap Construction: Anatomical 1-piece construction
• Interior Elbow Joint: Molded HD Foam + interior PORON™ XRD™ donut protection
• Strapping System: 2-strap system with anchor strap
• Liner: THERMO MAX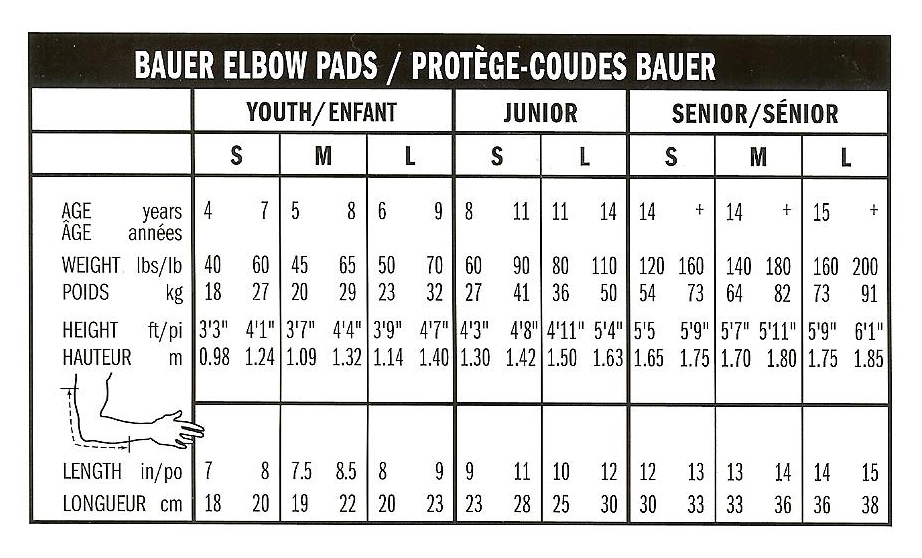 Product Usually Ships Within 1 Business Day. This product can not be shipped out of the US.