The Bauer Supreme 1S Hockey Skate uses some of the most advanced Technology in the game. Bauer prides themselves on creating the most valued technology which assists players to skate faster, stronger and harder.

The Bauer families of skates are known for comfort and lightweight appeal with amazing structure and technology. These technologies are important to know with your investment.

The 3-Dimensional Manufacturing Process starts the Bauer skate. Bauer's proprietary 3-D lasted construction creates a fit that is close to the foot, locking the heel and ankle in place for increased power transfer in every stride.

The well known TUUK Lightspeed edge adds 3mm additional height that provides a greater angle of attack for tighter turns and features a trigger system to change steel in seconds so you never miss a shift.

The Bauer Speed Plate™ is a recovery alloy technology that provides a revolutionary customized fit for the entire foot, optimizing balance and stability for higher top end speed. The CURV© Composite is the industry leading ultra-lightweight material that is thermoformable and provides players exceptional comfort and a more responsive skate.

The Injected Stability Lacing System provides increased forward flex and improved stability, with unique features such as lace locking eyelets or a hollow facing for improved control.

Completing the Bauer Supreme 1S Skate Technologies is the 37.5©, The Revolutionary liner that dries up to 5X faster than similar fabrics, keeping the players foot dry and locked in place for complete control. Combining these technologies and the well known Bauer profile the Bauer 1S Skate is a great investment for those elite skaters needing explosive power and lightweight features for the most optimized skating techniques and style.





BAUER Supreme 1S Hockey Skate

Upper Features
Quarter Package
• 3-D lasted Titanium CURV© Composite with Total Edge Comfort

Lining Material
• 37.5 Polyester Liner with integrated wear pads

Ankle Padding
• Lightweight Memory Foam Ankle Pads

Ankle Padding
• Tongue Construction
• FORM FIT LITE Dual Weight 52oz/40oz. Tongue with comfort padding and C-Flex Technology

Tendon Guard
• C-Flex Technology with custom inserts

Footbed
• BAUER SPEED PLATE™

Thermoformable
• Anaform Upper and Footbed

Lower Features
Outsole
• Ultra Lightweight Vented Composite

Blade Holder
• TUUK LIGHTSPEED EDGE

Runner
• TUUK LS4 Stainless Steel

YOUTH SPECIFIC
• QUARTER PACKAGE: 3-D reinforced trueform PU with total edge comfort

• HOLDER/BLADE: TUUK LS1 Stainless Steel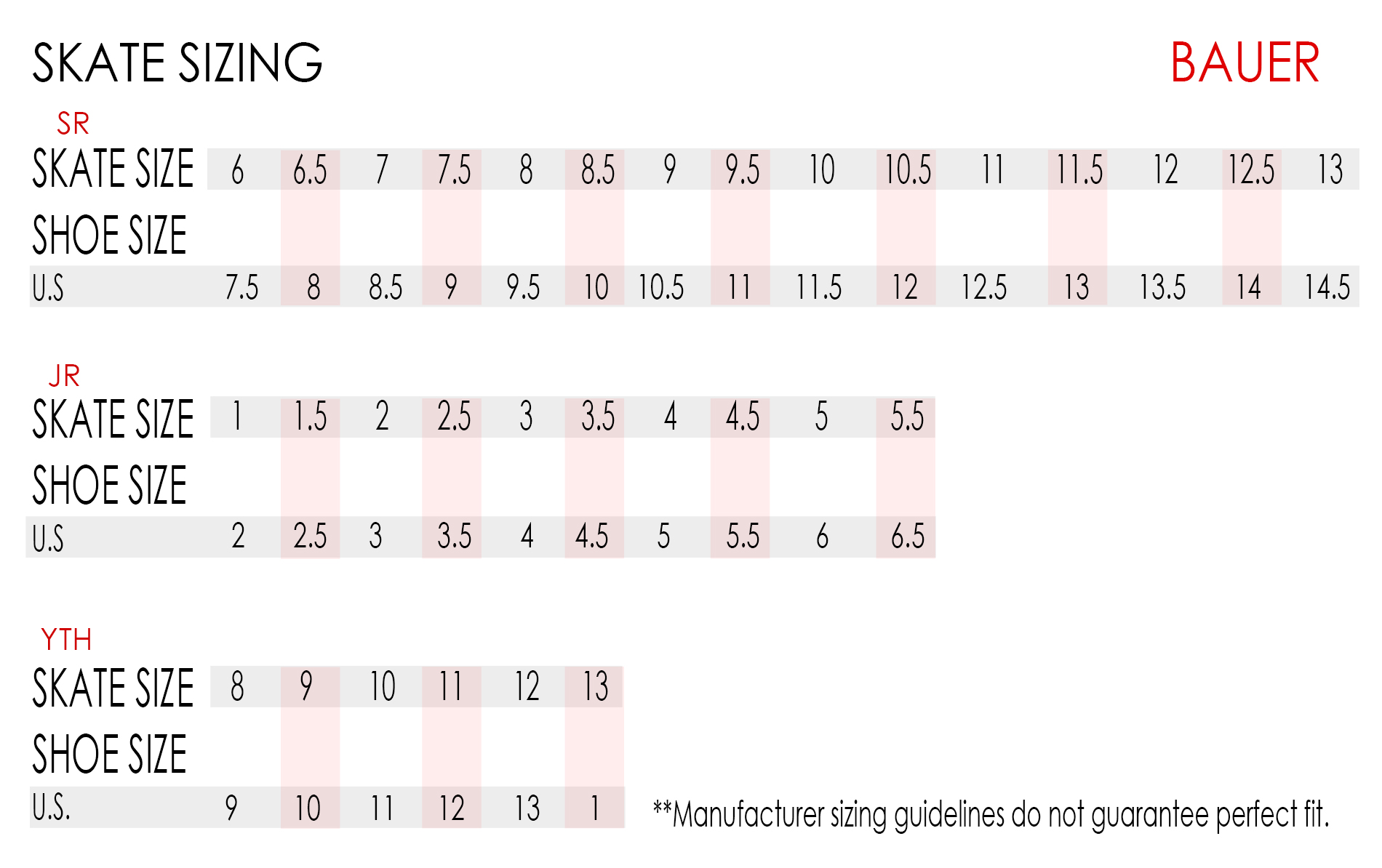 Product Usually Ships Within 1 Business Day.