BAUER Supreme S25 Hockey Skate- Jr
Style/Model #: 1052950JR

$99.99
In Stock
This product is not eligible for any discounts! Shipping limited to United States only!
BAUER Supreme S25 Hockey Skate features a 3-D Trueform Tech PU Quarter Package, a Microfiber liner, lightweight memory foam ankle padding, a 2-piece 30oz felt tongue with metatarsal guard, a FORM-FIT EVA footbed, a TPR outsole, TUUK LIGHTSPEED Pro II Holder, and a TUUK stainless steel runner. Thermoformable.

BAUER Supreme S25 Hockey Skate

Quarter Package
• 3-D Trueform tech PU

Lining Material
• Microfiber

Ankle Padding
• Lightweight memory foam ankle pads

Tongue
• 2-piece 30oz felt with metatarsal guard

Footbed
• FORM-FIT EVA

Thermoformable
• Thermoformable

Outsole
• TPR

Holder & Runner
• TUUK LIGHTSPEED Pro II (Holder)
• TUUK stainless steel (Runner)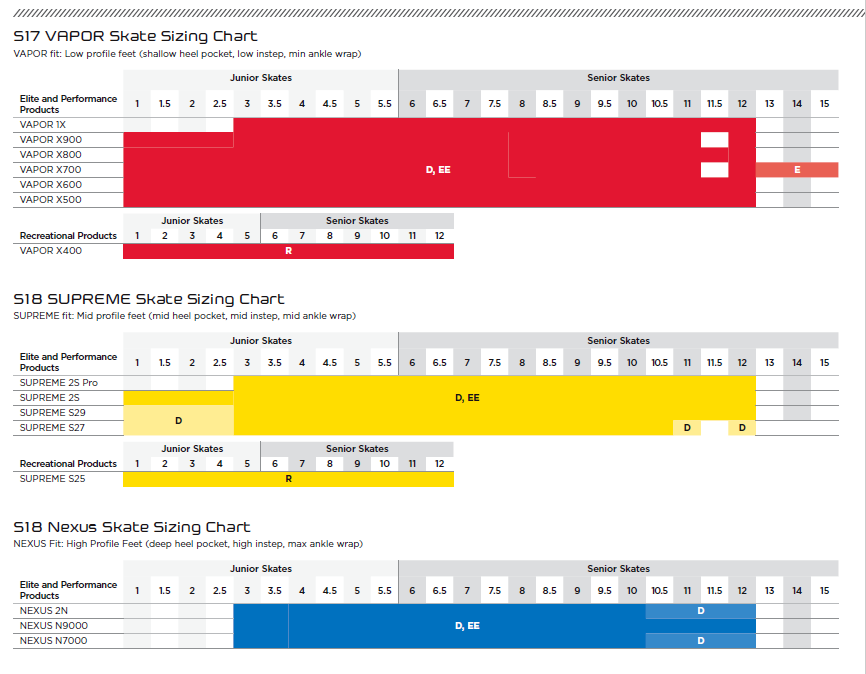 Product Usually Ships Within 1 Business Day.