Introducing SUPREME TOTALONE NXG, designed to provide maximum coverage for Butterfly goalies. Built with purposeful design as demanded by pros, these pads feature a newly designed core, making them lighter and more flexible.

From the level of coverage to its performance fit, SUPREME gives Butterfly goalies the capacity to harness their natural ability to dominate the net.

BAUER TotalOne NXG Goal Pad
• Pro butterfly style and construction
• TOTAL Seal knee construction
• EVA comfort foam knee landing
• Sewn in knee cradle
• All leather adjustable straps
• NHL legal under-pant thigh protector
•Made in Canada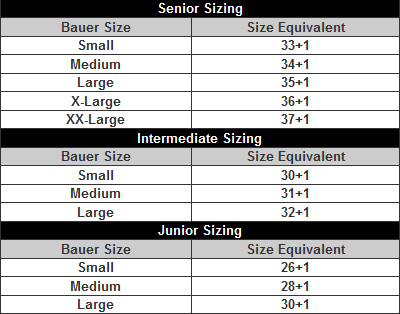 Product Usually Ships Within 1 Business Day. This product can not ship out of the US.