The Bauer Vapor 1X is a top of the line skate that defines Balance and Agility in a Hockey Skate. Highest quality components compares to having a super car laced to your foot. From the newest technologies and advancements in Hockey, Bauer has brought to Hockeyworld its highest end skate. The 1X combines technology and science into its features, the boot is comprised of a form fit lite felt tongue with curv™ insert. This combination of 52oz and 40oz felt tongue construction improves overall integration of skate and foot.

The 37.5™ Liner is a revolutionary liner technology that helps regulate the core body temperature of the skater keeping the foot dry and locked in place for complete control. Fabrics used in the 37.5&trade technology dry up to five times faster than similar products.

The Aluminized Curv® Composite upper and Curv® Ankle support is driven from the OD1N performance lab, a new boot construction sets the standard of on-ice performance and an out-of-the-box customization. The composite and updated X-Rib pattern, improves heel and ankle lock allowing for quicker more responsive turns and cross-overs.

The Bauer Speed Plate™ features a recovery alloy technology providing the player with revolutionary customized fit characteristics for the entire foot, allowing the skate to become a part of the foot enabling the player to achieve the balance and optimized stability creating a higher top end speed.

The TUUK LS4 runner is included with this skate and is an elite grade of stainless steel adding 3mm of profile height for tighter turns and a greater angle of attack to get to the puck faster. Holding the Stainless Blade is the TUUK Lightspeed Edge featuring an innovative trigger system that allows players to change steel in seconds without missing a shift.









Bauer Vapor 1X Hockey Skate

Upper Features
Quarter Package:
• 3D lasted aluminized Curv© composite upper with new X-Rib pattern

Lining Material:
• 37.5™ Polyester liner with integrated Total Edge Comfort

Heel Support:
• Curv® composite heel and ankle support

Ankle Padding:
• Lightweight memory foam ankle pads

Tongue Construction:
• FORM FIT LITE felt tongue with Curv© insert

Footbed:
• Anaform balance plate featuring Ortho-Resin technology

Thermoformable:
• Anaform upper and footbed

Lower Features
Outsole:
• Full Carbon composite with ventilation

Blade Holder & Runner:
• TUUK LIGHTSPEED EDGE
• TUUK LS4 Stainless Steel Runner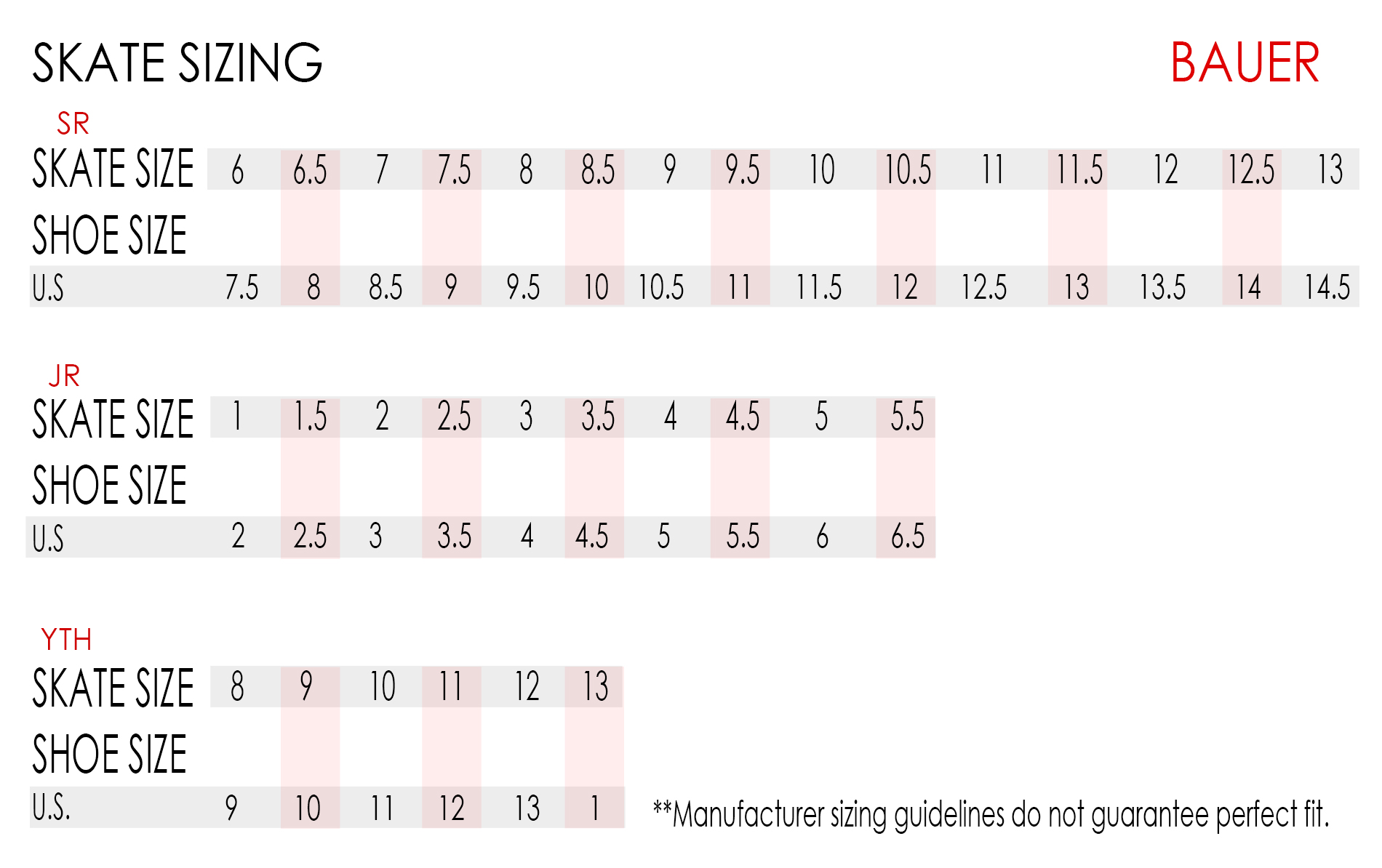 Product Usually Ships Within 1 Business Day.