Do you want a high end pad without the bulky, overweight feel from the past? Check out the new APX2 line. The main focus of the new APX2 line is the AEROLITE technology. This advanced technology is able to reduce the overall weight by 30% but still is able to maintain key impact properties for the upper level players. In simple terms, you get a high level of protection all around and also have non-bulky elbow pads.

It will almost feel like you are wearing nothing, but when you take a hit it feels like a glancing blow and will continue as if nothing has happened. The Tapered Fit allows you a free range of motion so you can move quickly and easily in any direction. To help improve performance on ice, the Free Flex Construction rounds out the elbow pads by outfitting you with a flexible segmented bicep-guard, for a greater range of motion. Finally, to increase the drying time, the APX2 line is equipped with the 37.5 technology. This new technology uses your body heat to evaporate moisture and free sweat from under your equipment so you can stay comfortable all game.



BAUER Vapor APX2 Elbow Pad
• Cap – Injected cap with molded mid-density
foam covering
• Bicep Guard – AEROLITE technology
• Wrist Guard – AEROLITE technology
• Forearm Guard – HD inserts
• Overall Fit – Tapered
• Free Flex Components – Free Flex cap
construction with multi segmented bicep
guard
• Interior Elbow Joint – Comfort sling
• Strapping System – 3-strap system with
anchor strap
• Liner – 37.5" technology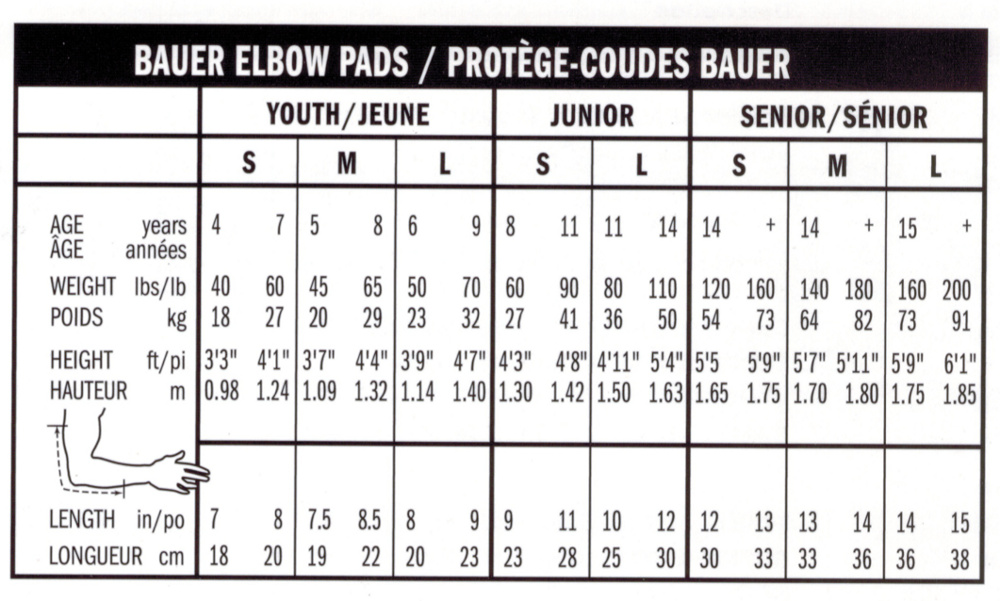 Product Usually Ships Within 1 Business Day. This product can not be shipped out of the US.