Try the APX2 Shin Guard for a Tapered fit with Free Flex shin cap and liner to allow for the best mobility. These shin guards feature a 3-strap system with anchor top and bottom strap to ensure that they will stay put! The Shin Cap is constructed of Vented armor composite material that will let a little air in during play. Bauer uses AEROLITE technology for the Calf Guard and an Injected Knee Cap with Foam Inserts to make these as light-weight as possible without sacrificing protection using their Mid-Density Knee Wing with Molded PE inserts and HD Foam for the Thigh Protector.

BAUER Vapor APX2 Shin Guards
• Shin Cap – Vent armor composite
• Knee Cap – Injected knee cap with foam inserts
• Calf Guard – AEROLITE technology
• Knee Wing – Mid-density with molded PE insert
• Thigh Protector – HD foam
• Overall Fit – Tapered
• Free Flex Components – Free Flex shin cap and liner
• Strapping System – 3-strap system featuring anchor top and bottom strap
• Liner – 37.5" technology™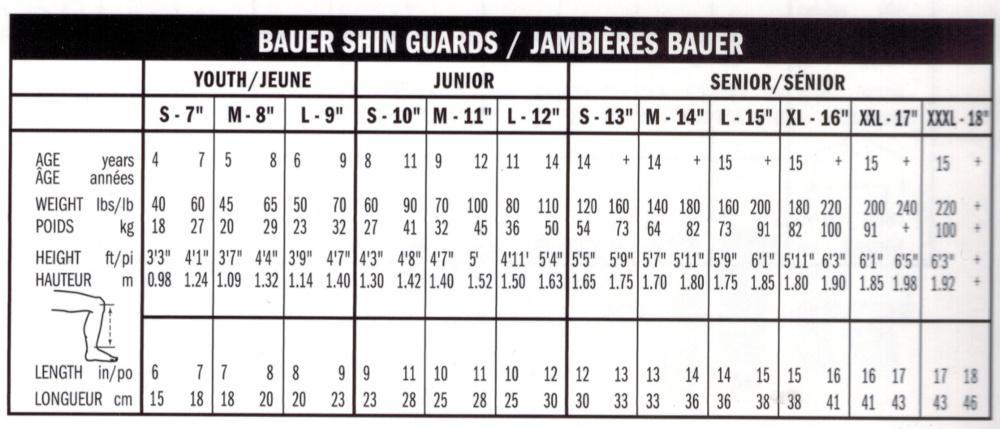 Product Reviews
Login to Write A Review
Great product - good comfort and protect
This is my second pair of Bauer shin pads. My first pair were APX, The shin pads have good padding where you need it the most. I have never been let down with the quality and protection of the product.
Product Usually Ships Within 1 Business Day. This product can not ship out of the US.