Check out the new Bauer Vapor X100 Elbow Pads and stay in the game longer. Bauer has made what seems impossible, possible by making a lightweight pad and also keeping the high level protection. You will get maximum/lightweight protection that will not restrict your motion during the most crucial moments of the game.

AEROLITE technology is the main focus of these pads and can be found in the bicep guard. This advanced technology overall reduces weight by 30% but still maintains key impact properties for advanced level players. Mid Density and Molded HD Foams in your elbow pads add a bit more weight overall but allow for the high level protection that is needed. The tapered fit provides you with mobility for rapid movements and allows your arms to move freely.

BAUER Vapor X 100 Elbow Pad
• Cap – Injected cap with molded mid-density foam covering
• Bicep Guard – AEROLITE technology
• Wrist Guard – Molded HD foam and PE inserts
• Forearm Guard – HD inserts
• Overall Fit – Tapered
• Free Flex Components – Free Flex cap construction with multi-segmented bicep
• Interior Elbow Joint – Interior donut sling
• Strapping System – 3-strap system with anchor strap
• Liner – Hydrophobic mesh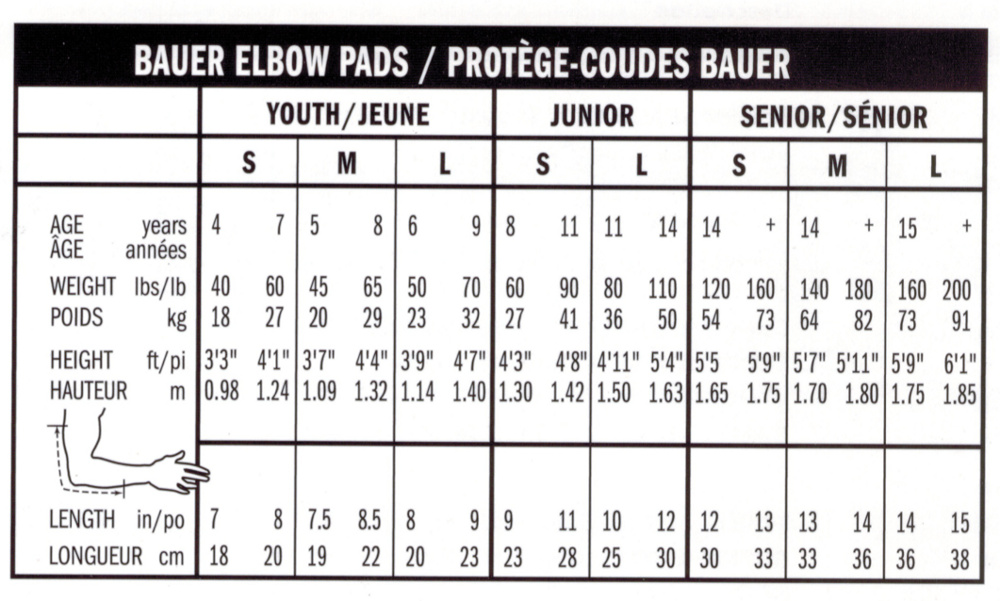 Product Usually Ships Within 1 Business Day. This product can not be shipped out of the US.