BAUER Vapor X300 Hockey Skate- Jr '17
Style/Model #: 1050597

$59.99
In Stock
This product is not eligible for any discounts! Shipping limited to United States only!
BAUER Vapor X300 Hockey Skate features an injected composite weave quarter package, a microfiber liner, anaform foam ankle pads, anatomical 2-piece felt tongue construction, standard comfort footbed, and a thermoadjustable upper. The lower features include a TUUK LIGHTSPEED Pro holder as well as TUUK stainless steel runner.

BAUER Vapor X300 Hockey Skate

Quarter Package
• Injected composite weave quarter

Liner
• Microfiber

Ankle Padding
• Anaform foam ankle pads

Tongue Construction
• Anatomical, 2-piece felt

Footbed
• Standard comfort

Thermoformable
• Thermoadjustable upper

Blade Holder
• TUUK LIGHTSPEED Pro

Runner
• TUUK stainless steel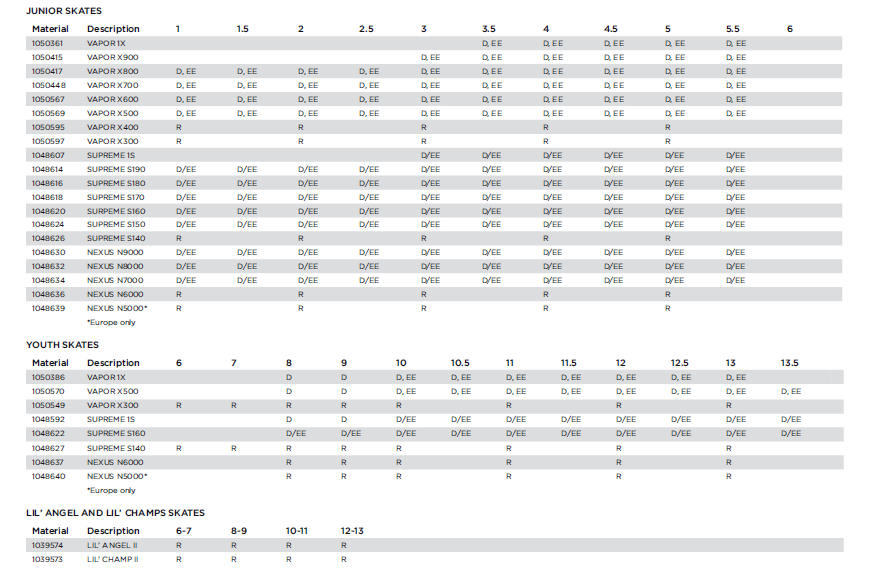 Product Reviews
Login to Write A Review
Good skate
I bought these for my daughter who is just learning how to skate. Budget friendly and she tells me they are comfortable. She loves them thus far.
Product Usually Ships Within 1 Business Day.