BAUER Vapor X500 Hockey Skate- Sr '15
Style/Model #: 1045932

$139.99 $199.99
In Stock
Condition: New
The Bauer Vapor X500 features a tech nylon quarter package with thermo formed x-rib pattern in this mid-line skate. The hydrophobic Microfiber Lining material whisks away sweat and water to keep the boot and foot dry.

A Patented integrated, anatomical heel/ankle support provides a heel lock to keep the foot and boot a single moving piece. Anaform foam ankle pads and Anatomical, 2-piece 40oz felt with metatarsel padding assists with comfort in the tongue of the skate. A molded comfort EVA foam in footbed and a fully thermo adjustable boot will allow the player to have a precision fit boot.

The Lower Features include outsole which is a clear injected TPU, a blade holder which is the TUUK LIGHTSPEED EDGE™ and Runner or skate blade that is TUUK Super Stainless Steel. A perfect skate for recreational and organized hockey.

Bauer Vapor X500 Hockey Skate- Sr

Upper Features
Quarter Package:
• Tech Nylon with thermo-formed x-rib pattern

Lining Material:
• Hydrophobic Microfiber

Heel Support:
• Curv® composite heel and ankle support

Ankle Padding:
• Lightweight memory foam ankle pads

Tongue Construction:
• FORM FIT LITE felt tongue with Curv® insert

Footbed:
• Anaform balance plate featuring Ortho-Resin technology

Thermoformable:
• Anaform upper and footbed

Lower Features
Outsole:
• Full Carbon composited with ventilation

Blade Holder & Runner:
• TUUK LIGHTSPEED EDGE™ Holder
• TUUK LS4 Stainless Steel Runner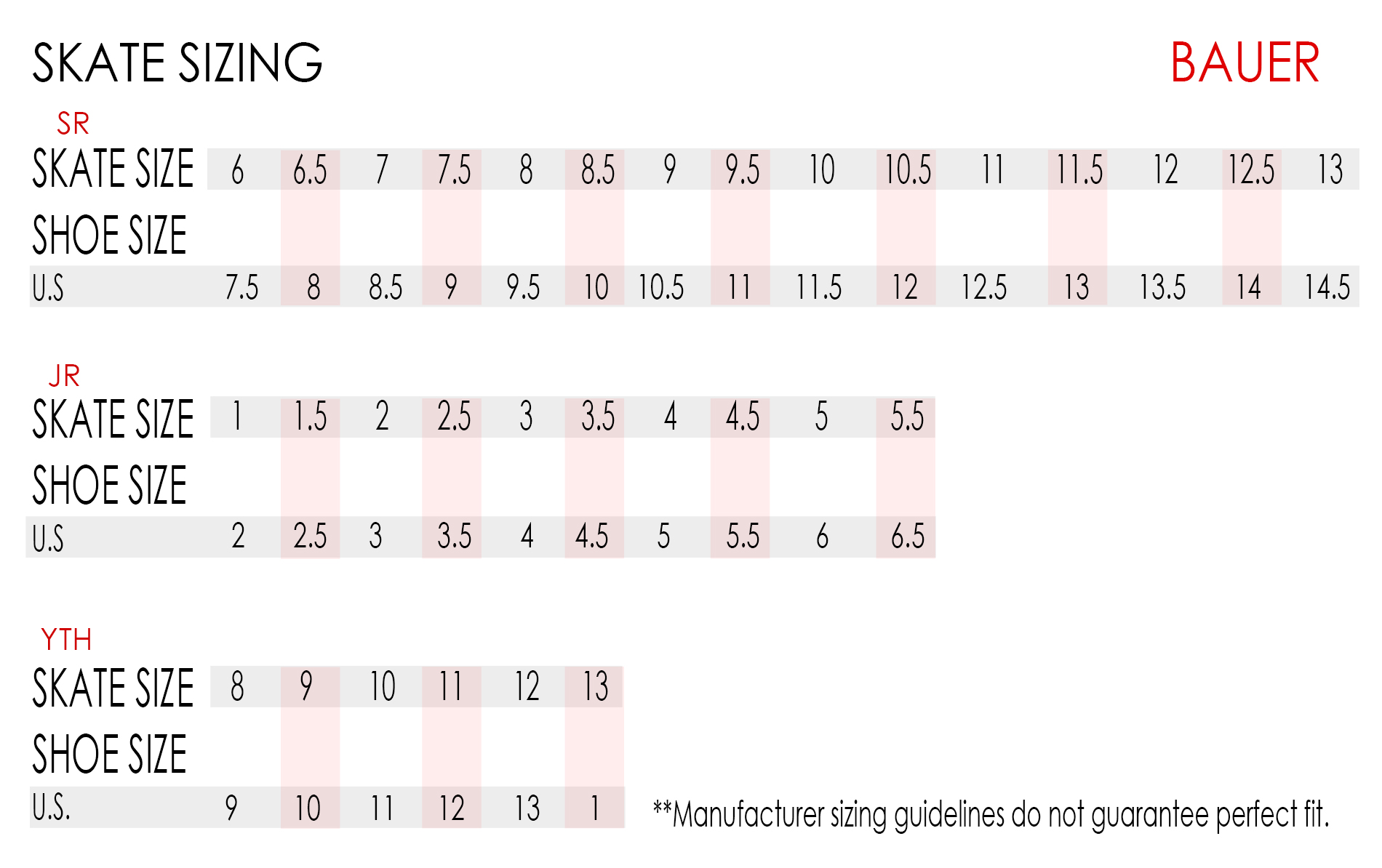 Product Reviews
Login to Write A Review
Excellent customer service to match an excellent skate
Knowledgeable people answer any of your questions. It is nice to beable to buy on line and then go to one of their stores to sharpen and fit for free. Good service.
Nice skates for the price
These skates seem to have features/quality that set them apart from an entry-level skate, but at what would be considered an entry-level skate price. I have a narrow foot with high arches; and this Vapor model gives a snug fit at the heel with just enough room in the toe box. I wear size 12 US shoe, and the 11.5 size fits perfectly. The boot is rigid, and there is sufficient moldable padding at the ankles that I don't need to lace them up very tight- makes for much better contact with the ice! The skate is very easy to slip on and off. Overall I'm very pleased after first few times on them.
Product Usually Ships Within 1 Business Day.