The Bauer Vapor X900 Elbow Pads feature a high level of protection using Md Foam Covering and AeroLite Technology. A Tapered Fit allows for a streamline fit that holds tight to the players arm and elbow. Using A free Flex Cap Construction with Bicep Guard and an Interior Donut Sling that covers and protects the Interior Elbow Joints.

A 3-Strap System allows for a strong hold that also uses a anchor strap. The Liner is made from 37.5© Technology that whisks away sweat and water to keep the pad lighter and more comfortable during play.

BAUER Vapor X900 Elbow Pads

Cap
• Injected Cap with MD Foam Covering

Bicep Guard
• AEROLITE TECHNOLOGY

ForeArm Guard
• AEROLITE TECHNOLOGY

Overall Fit
• Tapered

Free Flex Components
• Free Flex Cap Construction with molded bicep guard

Interior Elbow Joint
• Transfer Mesh

Strapping System
• 3-Strap System with anchor strap

Liner
• 37.5 Technology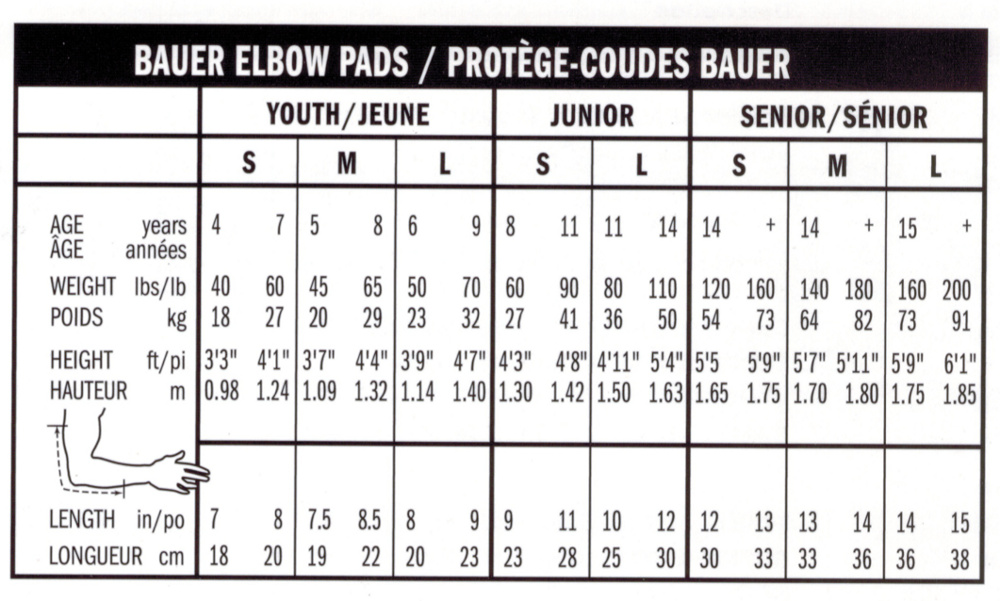 Product Usually Ships Within 1 Business Day. This product can not be shipped out of the US.