BAUER Vapor X900 Grip Hockey Stick- Sr '16
Style/Model #: HSX900SR16

$119.99 $199.99
Currently Unavailable
BAUER Vapor X900 Grip Hockey Stick '16 weighs in at 435 grams. It's lighter, and uses a traditional fused two-piece construction with professional-specifications. 12K carbon throughout the stick & blade. The QRT (Quick Release Taper) Technology has been revamped to provide a quick release while improving durability and removing any excess weight.

The X900's hosel construction has been designed to accent the QRT Technology through the usage of a stiffer foam package. The added stiffness helps to enhance the quick pop and aims to provide an excellent puck feel.


Bauer Vapor X900 Grip Hockey Stick (2016)

• Fused two-piece construction
• 12K Carbon Fiber throughout the stick
• QRT Taper Technology
• Rounded Corners & Double Concave Sidewalls
• Low Kick Flex Point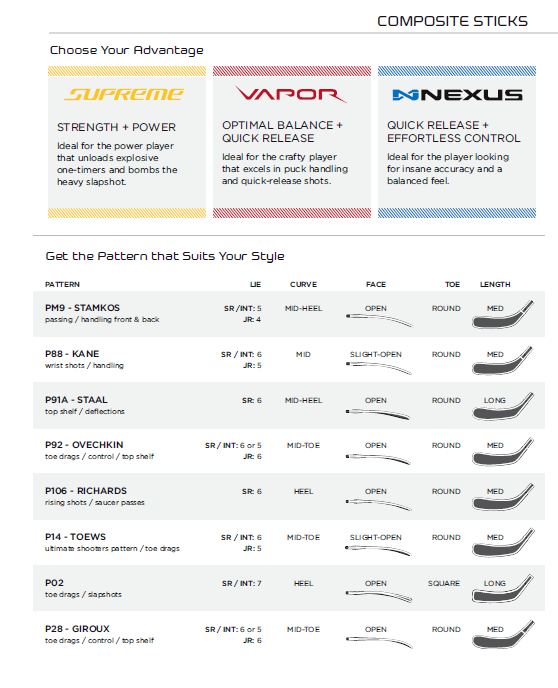 Product Usually Ships Within 1 Business Day. This product may not be shipped out of the US or to a freight forwarder.