Ventilator goal pant uses beaded foam technology to help disperse the impact of the ball and air flow. Pant is designed to be worn under the shorts at to not interfere with the team uniform. The Ventilator goal pant is machine washable for cleaning ease. Reinforced hip loops help prevent tearing.

Brine Ventilator Lacrosse Goal Pant
• Beaded Foam Technology
• Designed to be worn under shorts
• Machine Washable
• Reinforced Hip Loops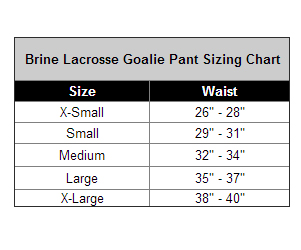 Product Usually Ships Within 1 Business Day.