The only way to reach JetSpeed is with the new CCM RocketFrame™ Technology. The composite shell is meticulously designed to wrap closely around the foot and greatly improve heel lock. Lightweight materials are carefully selected to complement the RocketFrame™ and provide maximum foot speed.

The CCM Jetspeed 290 Hockey Skate features a quarter package that is the Action Form&trade Composite that is reinforced heat moldable SpeedCore and is a contour shape with heat moldable technology that allows customized support. The liner is a Pro moose suede that provides a good balance between weight, durability and comfort. The comfort pad is a smooth contour soft pad for superior foot comfort.

The outsole is a Superskin composite with full exhaust offering a vented torsion resistance. The footbed is an Anatomical response that is designed for comfort and support with added durability. The Tongue is a thick felt with lace bite protection and uses the thicker felt tongue base with multi layered alce bite protection for maximum comfort. The Ankle padding is a multi density memory foam and consists of lightweight comfort pads. The SpeedBlade 4.0 used as the Holder is an increased attack angle providing greater strides and cornering. The Runner is a SpeedBlade stainless steel that provides a long lasting edge for long term performance.



CCM JetSpeed 290 Hockey Skates

Quarter Package
• Action Form™ Composite

Core
• Pro reinforced heat moldable SpeedCore

Liner
• Pro moose suede

Comfort Pad
• Smooth Contour

Outsole
• Superskin Composite with Full Exhaust

FootBed
• Anatomical response

Tongue
• Thick Felt with lace bite protection

Ankle Padding
• Multi Density memory foam

Holder
• SpeedBlade 4.0

Runner
• SpeedBlade stainless steel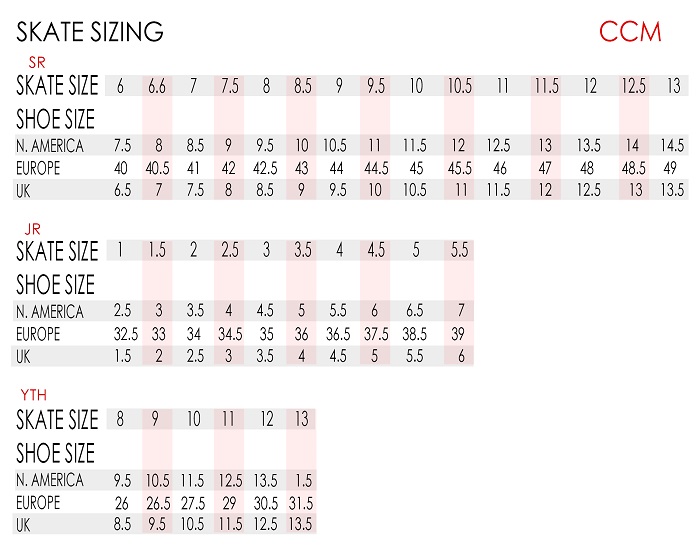 Product usually ships in 1 business day. This product can not be shipped out of the US.