The only way to reach JetSpeed is with the new CCM RocketFrame™ Technology. The composite shell is meticulously designed to wrap closely around the foot and greatly improve heel lock. Lightweight materials are carefully selected to complement the RocketFrame™ and provide maximum foot speed.

The CCM JetSpeed 300 Hockey Skate features the RocketFrame™ Composite Quarter Package. A fully shaped shell with improved heel lock provides contoured support for maximum speed. The Heat Moldable SpeedCore 2 Core is a contoured shape with heat moldable technology for customized support. The Liner uses the Dual zone clarino liner that enhances the high performance fit and comfort with lightweight tendon part and durazone abrasion patch. The Comfort pad is a smooth contour soft pad for superior foot comfort.

The Outsole is composite fiberglass with full exhaust that offers a stiffness and torsion resistance. The footbed is the Air System and is a lightweight and comfortable footbed with air channels. The tongue is the JetProtect tongue and features a Multi layer fabrication for enhanced lace bite protection without sacrificing comfort. The Ankle Padding is the Multi density memory foam and is the lightweight comfort pads. The SpeedBlade 4.0 Holder offers an increased attack angle providing greater strides and cornering. The Runner is the SpeedBlade stainless steel and provides a long lasting edge for long term performance.

CCM JetSpeed 290 Hockey Skates
Quarter
• Action Form™ Composite
Core
• Pro reinforced heat moldable SpeedCore
Liner
• Pro moose suede
Comfort Pad
• Smooth Contour
Outsole
• Superskin Composite with Full Exhaust
FootBed
• Anatomical response
Tongue
• Thick Felt with lace bite protection
Ankle Padding
• Multi Density memory foam
Holder
• SpeedBlade 4.0
Runner
• SpeedBlade stainless steel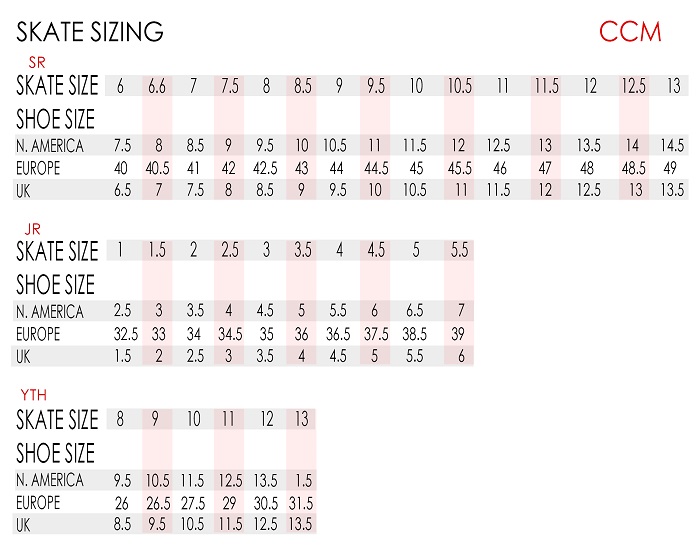 Product usually ships in 1 business day. This product can not be shipped out of the US.