CCM Tacks 9040 Hockey Skate- Sr
Style/Model #: SK9040SR

$79.99
In Stock
This product is not eligible for any discounts! Shipping limited to United States only!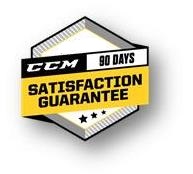 CCM Tacks 9040 Hockey Skate features Injected Mesh Technology in the quarter package, a brushed micro fiber liner, a 5mm felt tongue, injected outsole, CCM footbed, and a non-replaceable stainless steel Speedblade Pro runner.
CCM Tacks 9040 Hockey Skate

Quarter Package
• Injected Mesh Technology

Liner
• Brushed Micro Fiber

Tongue
• Felt Tongue

Outsole
• Injected

Footbed
• CCM Footbed

Holder / Runner
• Speedblade Pro

Product Reviews
Login to Write A Review
Good fit
Had a wonderful young man help size up my wife for skates and got these. Fit is good and come pre sharpened which helps.
Product usually ships in 1 business day. This product can not be shipped out of the US.