CCM Tacks 9080 Goal Skate- Jr
Style/Model #: SK908GJR

$299.99
In Stock
This product is not eligible for any discounts! Shipping limited to United States only!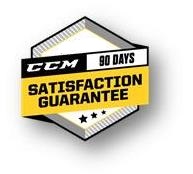 CCM Tacks 9080 Goal Skate features 3D-Lasted technology on the quarter package, rocketframe composite material, speedcore 2 stiffness at the core, an asymmetric flex stance on the boot collar, Tritech flex with molded lace-bite protection on the tongue, TotalDri™ Pro liner with durazone abrasion protection, a Concave Reinforced TPU outsole, an anatomical response footbed, and an extra light goalie attack profile holder with low-rim design and reinforced toe.
CCM Tacks 9080 Goal Skate

Quarter Package
• 3D-Lasted Technology

Material
• Rocketframe Composite

Core
• Speedcore 2 Stiffness

Boot Collar
• Asymmetric Flex Stance

Tongue
• Tritech Flex with Molded Lace-Bite protection

Liner
• TotalDri® Pro with Durazone Abrasion Protection

Outsole
• Concave Reinforced TPU

Footbed
• Anatomical Response

Holder
• Attack Profile Holder

Runner
• Prolite G Black

Product Usually Ships Within 1 Business Day. This product can not be shipped out of the US.