CCM Tacks 9080 Hockey Skate- Jr
Style/Model #: SK9080JR

$279.99
In Stock
This product is not eligible for any discounts! Shipping limited to United States only!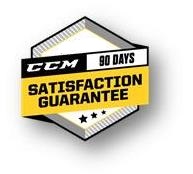 CCM Tacks 9080 Hockey Skate features 3D-Lasted technology in the quarter package, Rocketframe composite materials, Speedcore 2 stiffness for a rigid, thermo-formable core, TOTALDRI™ liner with Durazone Abrasion Protection, a smooth contour comfort pad, multi-density memory foam ankle padding, a dual density felt tongue with embossed lace-bite protection, a concave reinforced clear TPU outsole with exhaust system, an anatomical response footbed, SB4.0 holder for increased angle for strides & cornering, and a SB Stainless runner for a long(er) lasting edge.
CCM Tacks 9080 Hockey Skate

Quarter Package
• 3D-Lasted Technology

Material
• Rocketframe Composite

Core
• Speedcore 2 Stiffness

LinerTOTALDRI™ with Durazone Abrasion Protection

Comfort Pad
• Smooth Contour

Ankle Padding
• Multi-Density Memory Foam

Tongue
• Dual Density 10mm Felt with Embossed Lace-Bite Protection

Outsole
• Concave Reinforced Clear TPU with Exhaust System

Footbed
• Anatomical Response

Holder
• SB4.0

Runner
• SB Stainless

Product usually ships in 1 business day. This product can not be shipped out of the US.