Force pro-style officiating jerseys are manufactured for top-level officials and the unique demands placed upon their equipment. Features include:

ScotchgardTM fabric protector with moisture management
Proprietary 100% polyester knit
Double-stitched seams
Universal snaps (Linesman) for optional armbands
Extra-wide arm
Collar, cuffs, and waistband made from F-StretchTM spandex
Reinforced double-stitched gusset
Linesman jersey available in sizes 58 and 60


Force Pro Linesman Jersey

Moisture Management:
• Scotchgard™ Protector Moisture Management helps activewear transport perspiration away and resist staining. Bonded to each individual fiber of the fabric, it forms an invisible, durable finish that stops stains and absorbs perspiration, spreading it out for more effective evaporation.

Collar:
• Self collar constructed from F-StretchTM Spandex. Guaranteed to not shrink and curl.

Arm Snaps:
• Armsnaps for optional Force or CCM armbands (sold separately)

Elbow Pocket:
• Elbow pad pocket -- designed for extra room for elbow pads for maximum flexibility

Embroidered Waistband:
• F-Stretch™ Spandex self collar, cuffs and waistband that won't stretch out of shape. Embroidered logo for a professional finish.

Gusset:
• Reinforced double-stitched gusset for enhanced range of motion and strength.

Double Stitched Seams:
• Double stitched seams for improved strength where it is needed most.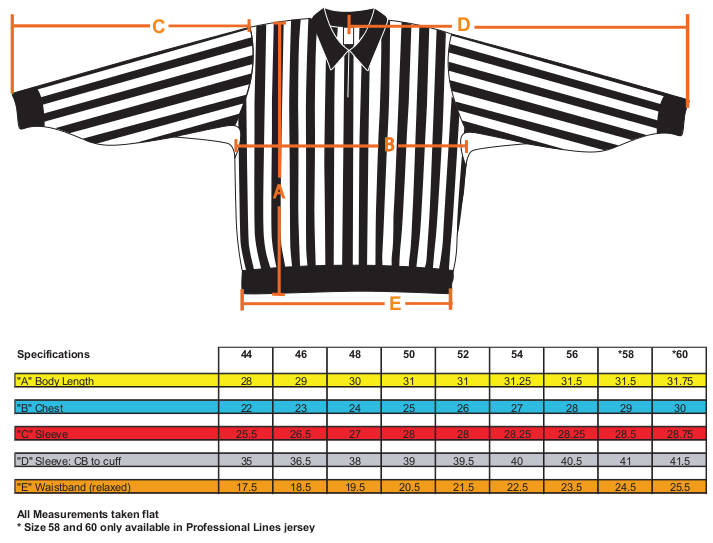 Product Reviews
Login to Write A Review
Ref uniform
Over all a nice jersey. Customer services was great. Quick deliver. I ored red the wrong size and the turn around was fast. Nice job.
Product Usually Ships Within 1 Business Day.