STX Surgeon 500 Hockey Gloves- Sr
Style/Model #: SG500HGSR

$95.99 $159.99
Currently Unavailable
This product is not eligible for any discounts! Shipping limited to United States only!
The STX Surgeon 500 Hockey Gloves feature the Precision Fit™ technology which is a progressive combination of anatomical and tapered profiles and features an Anatomical back of hand for amplified control. The tapered cuff opening in the Precision Fit&trade increases range of motion. The M² Knuckle featuring PureForm maximizes range of motion and finger dexterity. The Cable Flex Thumb™ is a fully articulating and hyper-locked thumb giving the player a next generation fit and protection.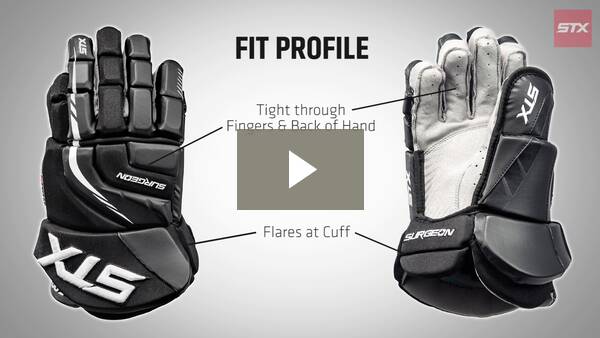 STX Surgeon 500 Hockey Gloves
• Precision Fit™ technology
• M² Knuckle™
• Cable-Flex Thumb
• PureForm Technology

Product Usually Ships Within 1 Business Day.