New tighter fitting pattern on the Adrenaline glove for superior fit and protection. Warrior's patented Vapor Vent system located in the back of the hand and in the mesh palms for superior air flow and comfort. Made from high quality micro-leather construction for increased durability and premium fit. Split fingers allow the glove to bend and grip your stick properly so that you can throw and catch.

Warrior Adrenaline X1 Lacrosse Glove
• Tight(er) Fit
• Vapor Vent System on the Backhand
• Mesh Palms
• High Quality Micro-Leather construction for increased durability
• Split Finger Design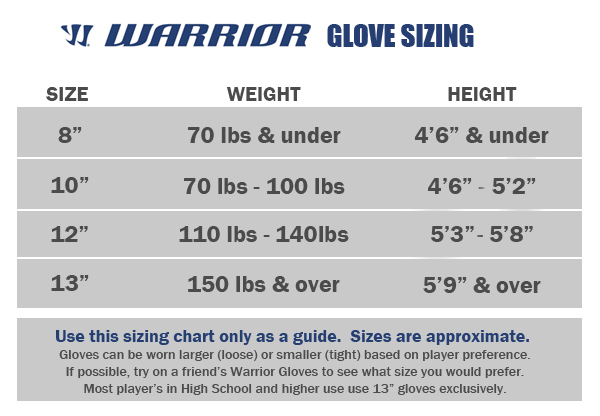 Product Usually Ships Within 1 Business Day.