Warrior AX1 glove brings you a traditional volume fit that balances your overall protection, motility and even gives a classic styling. The mesh gussets allows your fingers to move easily and the contoured shaped backhand make for a feel from hand to stick that goes unanswered by competitors.

Factor in the Hi- quality Clarino Authentic Pro Palm + and you get a silky smooth feeling grabbing your stick. This glove is featuring WarLite impact protection to help against slashes/ pucks. The liner material of the glove is a WarTech Performance fabric liner and polygiene that keeps you dry and comfortable.

Warrior Dynasty AX1 Hockey Glove

Weight:
• 300 Grams

Shell Material:
• Warlite Mesh covering the exterior of the glove

Palm Material:
• Clarino Authentic Pro+

Flex Points:
• Three flex points per finger

Lining:
• Inner liner material is made from WarTech with Polygiene

Padding:
• Padding throughout the glove is constructed with WarLite Plastic Inserts for protection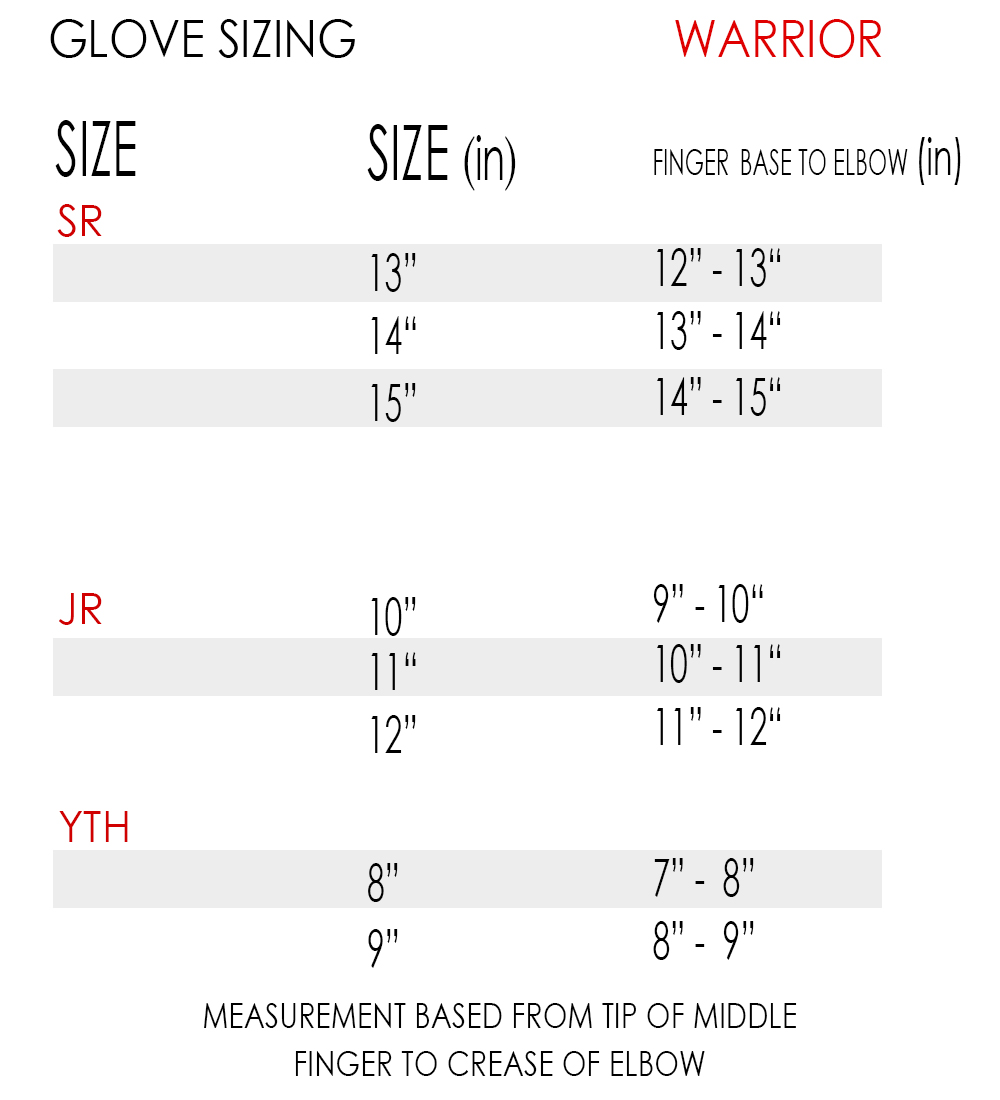 Product Usually Ships Within 1 Business Day. This product can not be shipped out of the US.